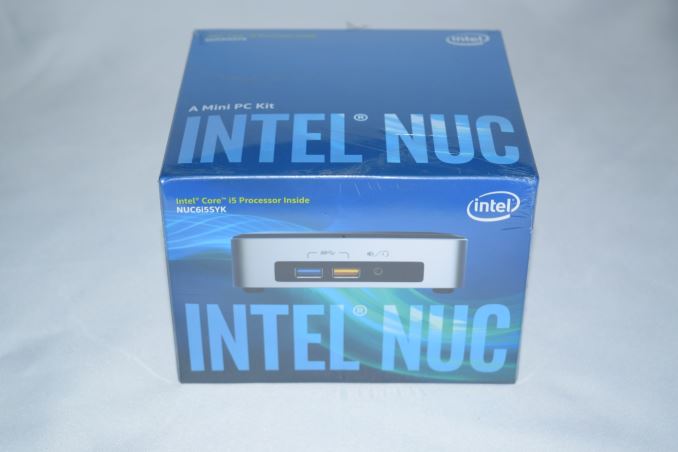 BIOS updates for motherboards and mini-PCs aren't usually important enough to warrant explicit coverage. However, Intel's latest release for the Skylake NUCs (the Core i3 and Core i5 versions - NUC6i3SYK, NUC6i3SYH, NUC6i5SYK and NUC6i5SYH) deserves special mention for a number of fixes that have been made.
Intel's launch of the Skylake NUCs was quite muted, with review units making it to the press a few months after market availability. In the meanwhile, consumers were beset with problems ranging from memory incompatibility issues and Wi-Fi flakiness to unexplained BSODs. We encountered a bunch of these in our own review, and went to the extent of recommending the unit only if the reader wanted to be a beta-tester for Intel.
Fortunately, Intel has been hard at work to get to the bottom of all the reported problems. The last two BIOS releases (0042 and 004) have solved a number of serious issues, including, but not restricted to:
Improved electrical overstress protection in the voltage regulator circuitry - this was the reason for BSODs with WHEA_UNCORRECTABLE_ERROR reports.
Changed default value for Round Trip Latency to Enabled - this was the reason for incompatibility with some memory modules fabricated by SKHynix.
Improved BIOS update function to disable keyboard and power button during flash/recovery process - this could have helped me in avoiding the bricking of our first review sample of the NUC6i5SYK.
Fixed issue where Wi-Fi access point occasionally drops out during warm boot - this solves the strange case of the missing 5GHz SSID upon restarting the NUC
Changed FITC setting, OPI Link Speed to GT4 - this is the performance fix for PCIe 3.0 x4 NVMe SSDs
If you are facing issues with a Skylake NUC, updating to BIOS v0044 should resolve almost all of the problems. Readers curious about the OPI link speed and its effect on the performance and power consumption characteristics of a Skylake-U system can peruse our detailed coverage posted last week.
Note that the OPI link rate changes can only be realized using the Recovery BIOS update method (using the jumpers). Intel indicated that the new BIOS installs and functions without doing the Recovery BIOS update, but it will not make the changes needed for the OPI link rate fix. The required changes are not in the portions of the BIOS that are replaced during a normal BIOS update. After the update, it is also necessary to set BIOS system defaults by pressing the F9 function key
Source: Intel