Platform Analysis and vPro Capabilities
The Cubi 2 Plus is based on the H110 chipset, while the vPro model is based on the Q170 chipset. Another important difference in the motherboards is the presence of the Intel I219-LM Gigabit Ethernet Controller on the vPro model (compared to the Intel I219-V on the regular one). The LM SKU supports Intel vPro features, while the V does not.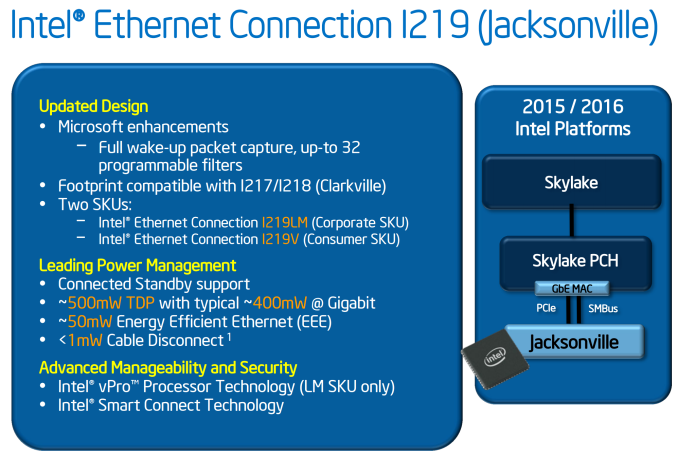 The differences between the H110 and Q170 can be seen in the table below. Intel is able to price the H110 low because it loses many interesting features such as support for PCIe 3.0 (all PCIe lanes are Gen 2 only).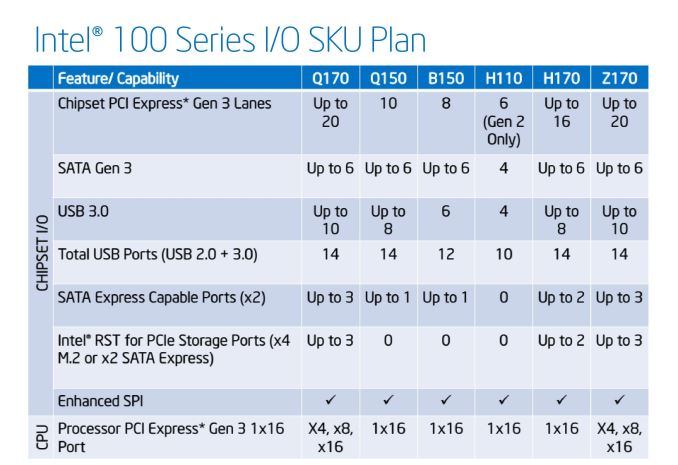 The H110 chipset also doesn't support Intel RST (Rapid Storage Technology) for setting up SATA drives in a RAID configuration.
Despite the extra hardware capabilities of the Q170 chipset, MSI has decided to focus solely on the vPro capabilities in that model. The PCIe lanes are used in a similar manner in both the models (probably done to simplify board design efforts).
PCIe 2.0 x1 for the Intel Dual Band Wireless-AC 3165 AC HMC WiFi Adapter
PCIe 2.0 x1 for the Realtek PCIe CardReader
PCIe 2.0 x4 for the M.2 PCIe SSD (if one is present)
Moving on to the vPro capabilities, we already looked at the various BIOS extensions available for the Intel Active Management Technology (AMT). AMT is particularly useful for IT administrators in business settings. They can remotely manage, support and maintain compatible PCs in the company network. AMT involves both hardware and firmware features. In the review of the Logic Supply ML100G-30, I had described how the BIOS extensions for AMT can be configured to enable out-of-band management of the PC over a particular network interface. Coupled with AMT, remote KVM allows control of even the boot process over that network interface.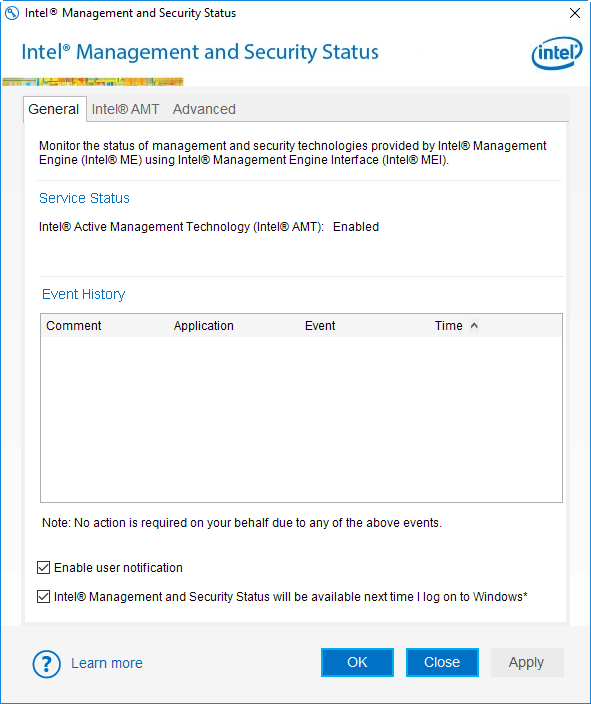 Intel AMT status can also be monitored from within Windows.
Intel's Small Business Advantage (SBA) is a boon for small IT groups. It allows an administrator to be in touch with all the computers in the network for support purposes as well as to restrict usage of, say, USB ports on the PCs.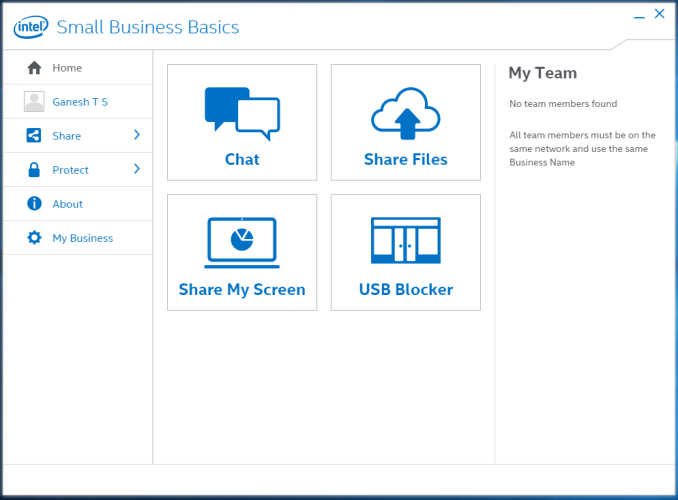 Skylake vPro brings more features of use to IT administrators. Intel Authenticate is obviously the biggest, though we didn't get a chance to test that out with the Cubi 2 Plus vPro.