The IP 70 review unit package came bundled with a proprietary 802.11 b/g/n wireless dongle, the WL155.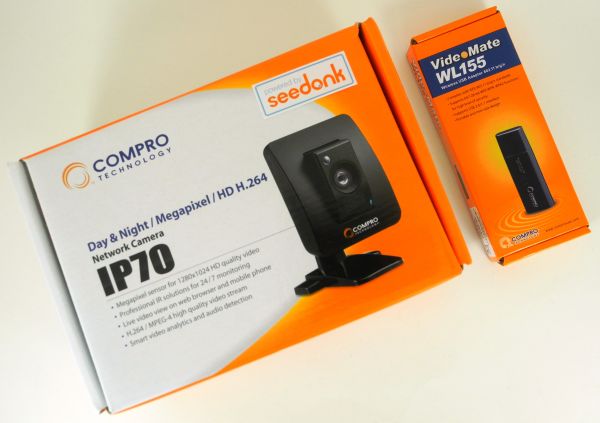 The package contained the essentials to get the user up and running.
Camera unit
Ethernet cable
10W power adapter
Mounting screws
CD containing the setup software.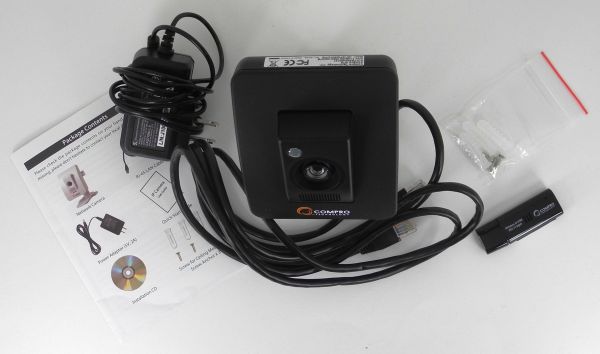 From top to bottom, the front of the IP camera contains the following components: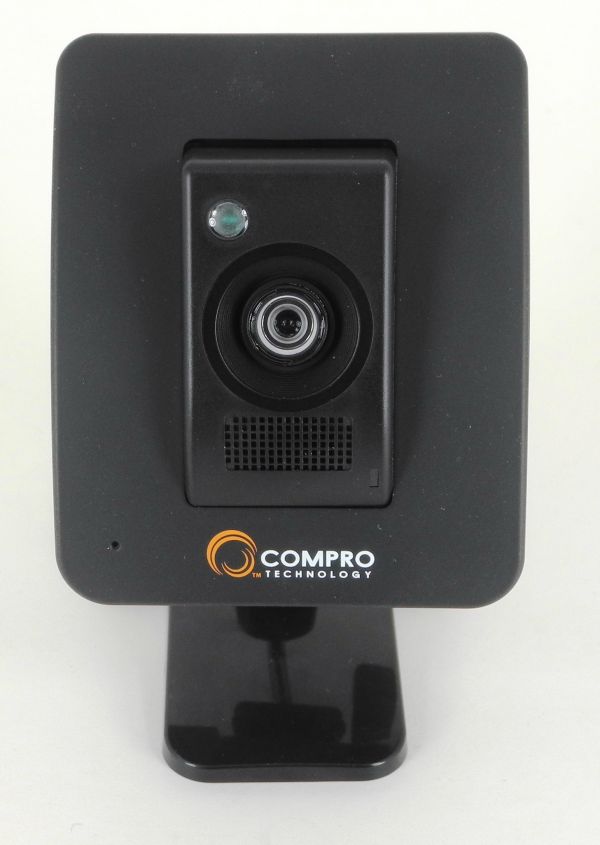 Light sensor
6 IR lamps
Lens
Speaker
LED light
Microphone

At the back of the unit, we have the following:
USB port for wireless adapter dongle
Audio output
Microphone input
Power adapter input
Reset button
I/O port
RJ-45 Ethernet port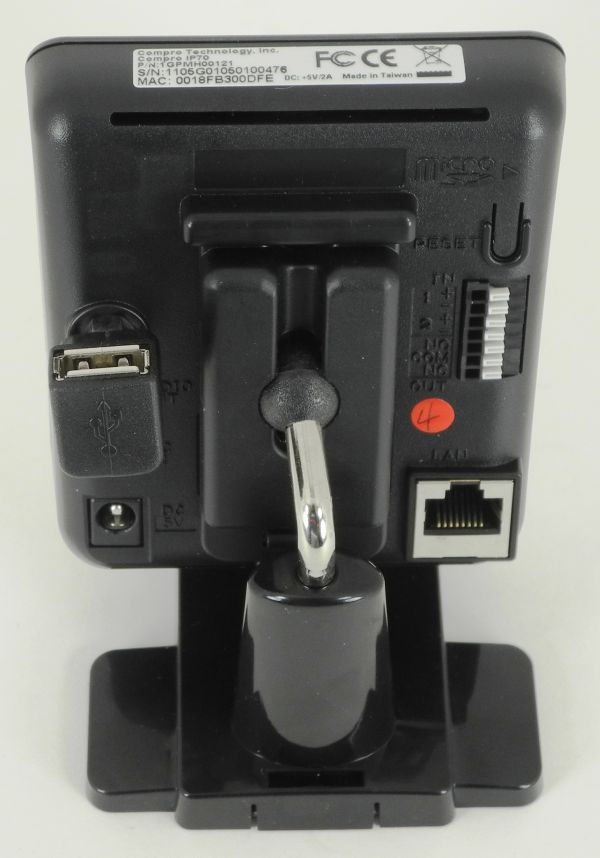 There is also a microSD card slot on the left side of the unit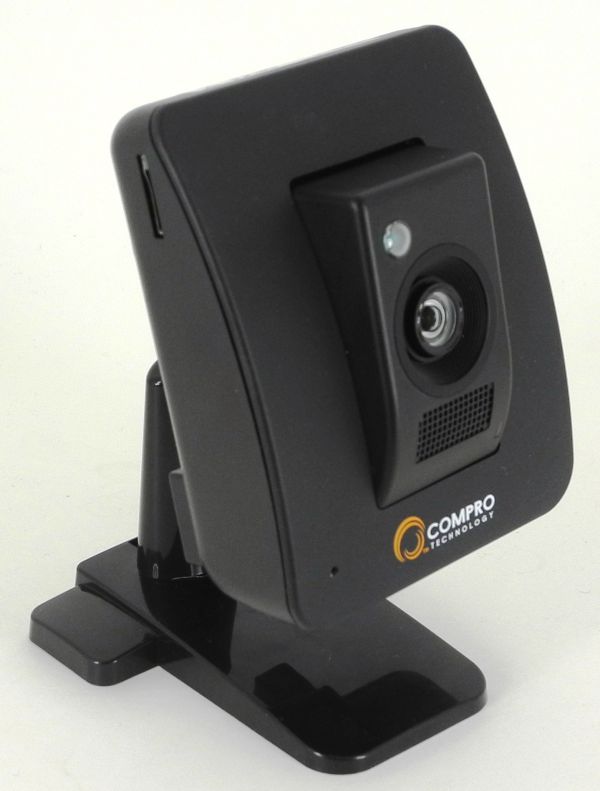 The I/O port at the rear can be used to interface with home security systems. The input ports supports passive IR sensors, smoke detector other such sensors. The output ports can trigger external indicators like sirens.