Software
To start, as of this writing Shield comes running Android 4.2.1, which isn't the absolute bleeding edge version of Android, but just behind. The upside is that NVIDIA promises frequent updates for Shield through the normal update mechanism. The bootloader is also supposedly unlockable, although I haven't tried. The best part is that the UI is entirely stock, with just a few Shield-specific addons here and there. The stock part is especially important to enthusiasts, for whom this is always a major point of contention. I sort of err between the two, but stock Android here does work well.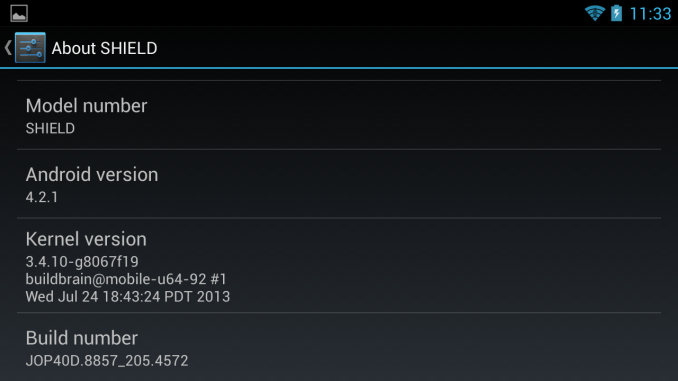 The only real issue with Android as a platform on Shield is with landscape. Since the original Motorola Droid, landscape has been an increasingly marginalized view. Unless you're in media playback or web browsing mode, it seems like most applications expect the user to be in portrait.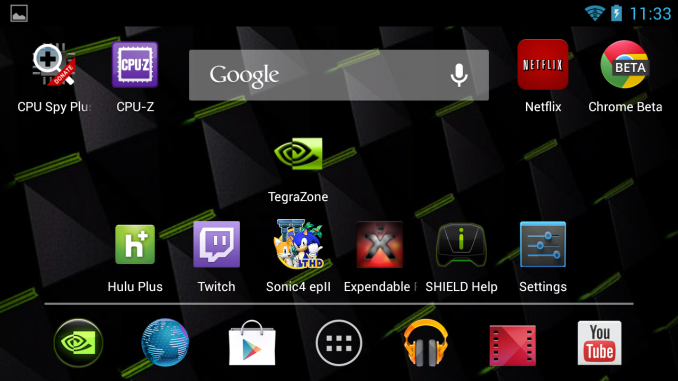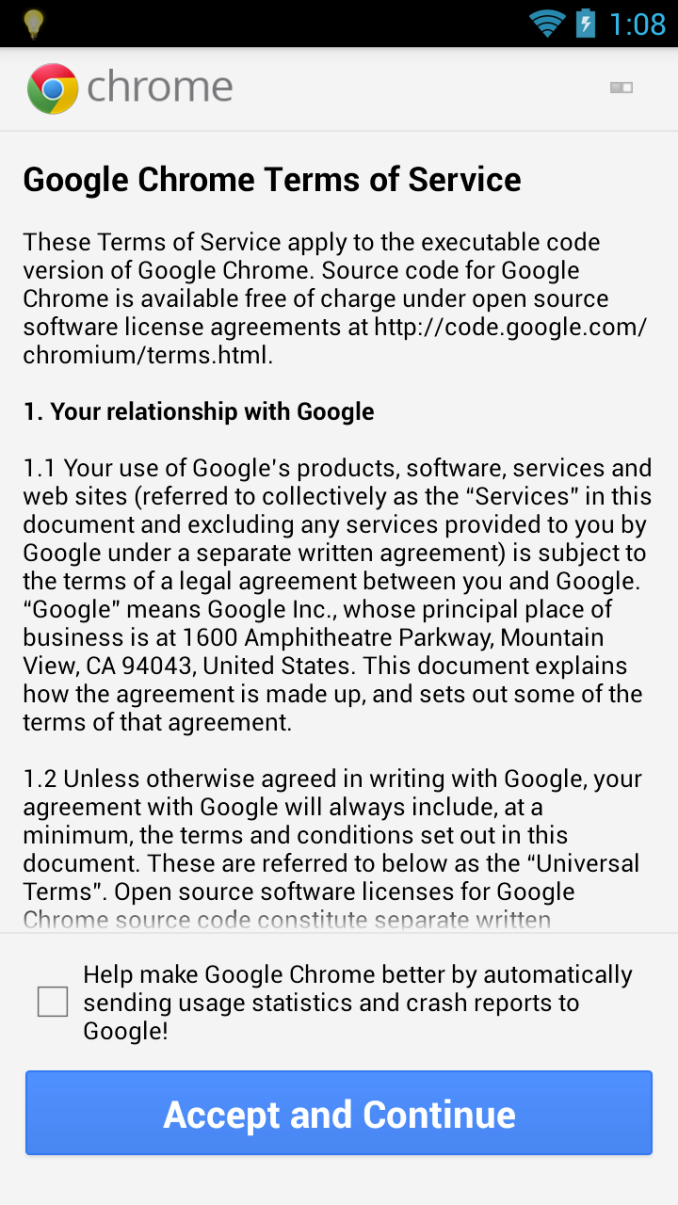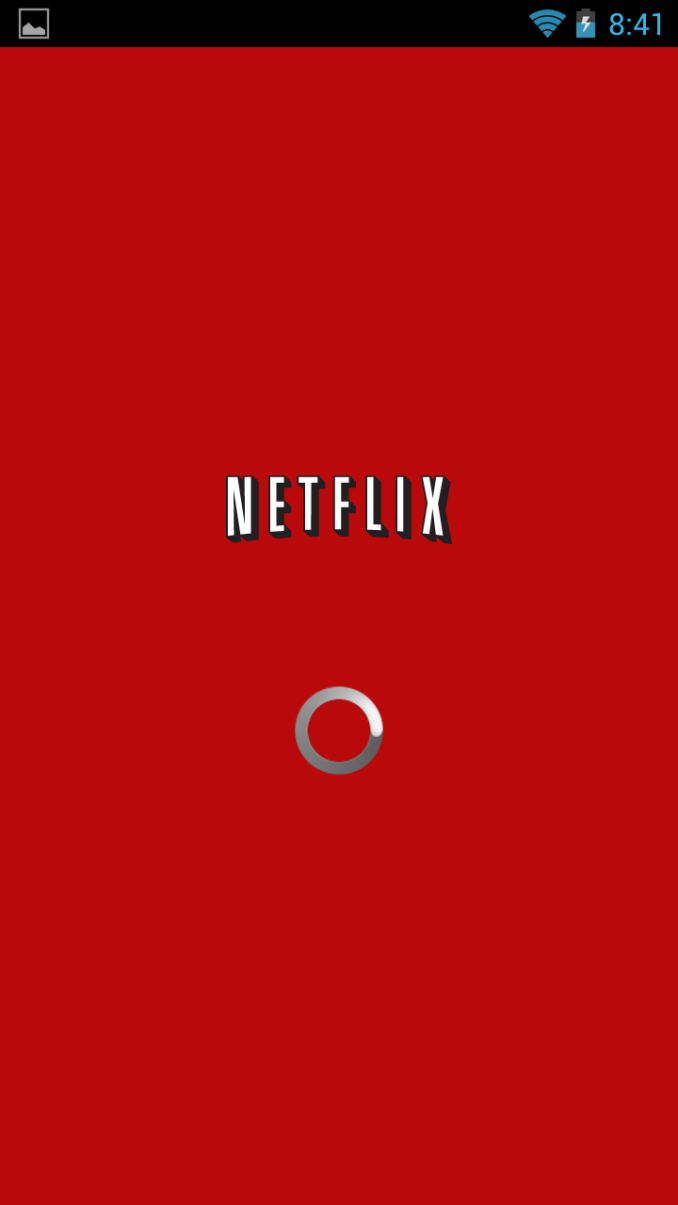 Chrome has this initial status screen, and Netflix has portrait views
Obviously since Shield is held the way it is, there's no way to easily interact with portrait mode applications in landscape, they're just 90 degrees rotated. I've yet to run into anything game-stopping, it ends up being mostly initial views or setup pages that are rotated. On Shield, NVIDIA has customized things so that these portrait-only applications can be installed, they just show up rotated and full screen (no status bar). Also NVIDIA has used the Y button as a menu button inside the Android UI.
Navigation inside Android uses either the controller or touch screen. The left analog stick and D-Pad work like arrow keys, the right analog stick works like a virtual mouse, and A button works like tap. I have no issue navigating the Android UI this way, it works fine basically everywhere, and you can always use one hand to tap on the display. NVIDIA has also customized the stock browser controls to play well with Shield, left analog stick scrolls up and down nicely.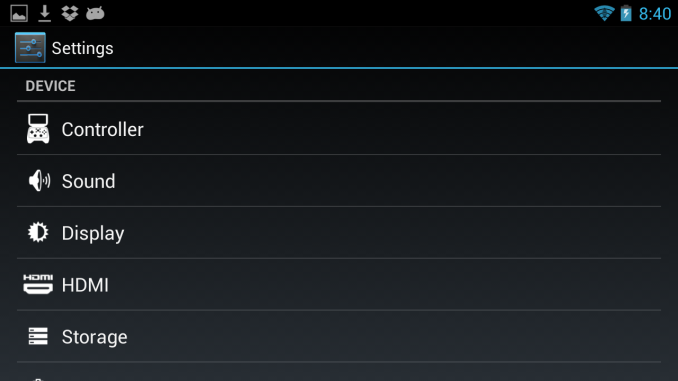 Settings has a Controller tab for example with Shield specific options
The other touches are nice too, for example the bumpers scroll through the launcher pages or home screen widget panes, just like you'd expect from using a 360. The controls inside Android are logical and totally make sense.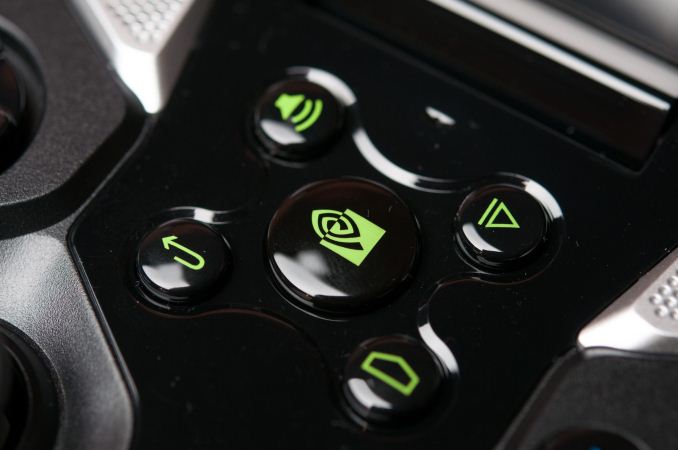 At the center of Shield is basically NVIDIA's console button, which is a big glowing logo. This works like the power button if held down, otherwise it launches the onboard Shield game, store, and PC game streaming component. The leftmost tab is essentially a launcher where you can see games that you've got currently installed, middle tab is a list of Shield optimized titles that NVIDIA has vetted (and play store link), and the right most tab is the PC streaming component we'll get to in a moment.