Intel SSD DC P3700
Last week we reviewed Intel's first NVMe drive: the DC P3700. Based on a modified version of the controller in Intel's SSD DC S3700/S3500, the P3700 moves to an 18-channel design, drops internal latencies and sheds SATA for a native PCIe interface. The result is an extremely high performance enterprise SSD that delivers a combination of high bandwidth and very low latencies, across a wide span of queue depths. Although Intel's SSD DC P3700 is clearly targeted at the enterprise, the drive will be priced quite aggressively at $3/GB. Furthermore, Intel will be using the same controller and firmware architecture in two other, lower cost derivatives (P3500/P3600). In light of Intel's positioning of the P3xxx family, a number of you asked for us to run...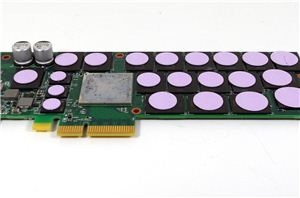 Earlier this evening, Intel announced a new family of NVMe based PCIe SSDs, including the P3700. I reviewed a 1.6TB version of the P3700 here. A few weeks ago...
12
by Anand Lal Shimpi on 6/3/2014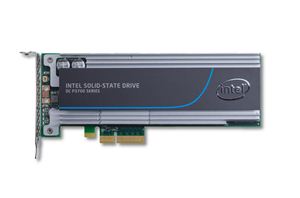 In 2008 Intel introduced its first SSD, the X25-M, and with it Intel ushered in a new era of primary storage based on non-volatile memory. Intel may have been...
85
by Anand Lal Shimpi on 6/3/2014