Seagate
Seagate announced this week that it had begun the first commercial revenue shipments of its next-generation HAMR hard drives, which are being shipped out as part of Seagate's latest Corvault storage systems. This commercialization marks an important milestone in the HDDs market, as heat-assisted magnetic recording (HAMR) is expected to enable hard drives with capacities of 50 TB and beyond. Meanwhile, HDDs employing perpendicular magnetic recording (PMR) and shingled magnetic recording (SMR) technologies are expected to remain on the market for the foreseeable future. "We shipped our first HAMR-based Corvault system for revenue as planned during the June quarter," said Gianluca Romano, chief financial officer of Seagate, at the company's earnings call. "We expect broader availability of these CORVAULT systems by the end of calendar...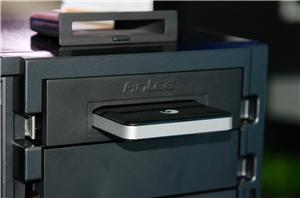 At this year's CES Seagate announced its intentions to open the GoFlex connector standard, enabling devices and other drivemakers to build products around its GoFlex removable drive standard. We've...
6
by Anand Lal Shimpi on 6/1/2011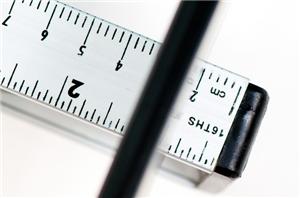 As a desktop user I never really jumped on the external storage craze. I kept a couple of terabyte drives in RAID-0 inside my chassis and there's always the...
31
by Anand Lal Shimpi on 4/5/2011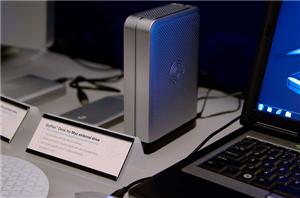 I met with Seagate briefly at the show and it gave me an update on additions to its drive lineup. Unfortunately there still are no updates to the Momentus...
15
by Anand Lal Shimpi on 1/10/2011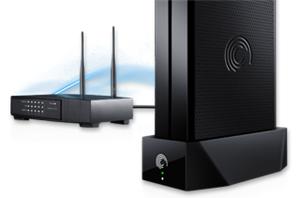 If you've got more than one PC in the home, having a network drive to share files, stream media and create backups can make a lot of sense. Seagate...
30
by Rajinder Gill on 10/10/2010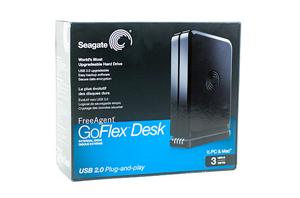 Seagate recently announced the world's first 3TB 3.5" HDD. There's just one catch: it's external only. The FreeAgent GoFlex Desk 3TB arrived in our labs over a week ago...
81
by Anand Lal Shimpi on 8/23/2010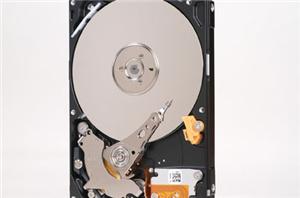 The promise of Hybrid HDDs has come and gone with no champion. Today Seagate is announcing its Momentus XT, a 2.5" 7200 RPM notebook drive (9mm form factor) with...
120
by Anand Lal Shimpi on 5/24/2010