watches
Apple has thrown their hat into the wearable ring with the Apple watch, which tries to bring a better user experience to the watch without trying to adapt iOS to the watch with multi-touch gestures that we're familiar with on the iPhone. There's a single crystal sapphire display, a digital dial crown that acts as a home button and a scroll system. There's also a strong emphasis on haptic feedback which allows for linking of watches to share notifications by sending taps in any possible pattern. This is done by using a force sensitive touchscreen, which is a method of navigating along with the scrolling dial. This allows for subtle communication that doesn't rely on obvious sound or gestures. It's also possible to send taps...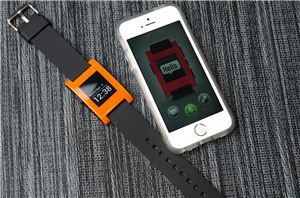 Today Pebble has released a major update for its popular smartwatch, enabling better integration and notification delivery from attached iOS 7 devices, a new version of the SDK (2.0...
12
by Brian Klug on 11/6/2013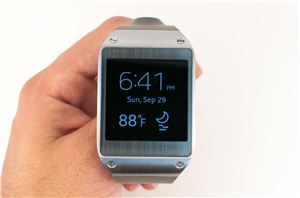 Galaxy Gear is Samsung's new entry into the smartwatch arena, a market with a growing number of new attempts to deliver the ideal wrist-wearable smartphone accessory. How does it...
73
by Brian Klug on 10/1/2013