Zen 3
One of the ways that enthusiasts tinker with their processors is through overclocking: the attempt to get more performance by changing frequencies and voltages, up to the limits of the system. Another way is through undervolting – removing voltage from the processor to help lower temperatures and offer higher thermal headroom (or lower power consumption). It all depends on the silicon, and if it can support it: AMD (and Intel) have to set hard limits for production to enable sufficient yield and costs, but users on certain products can always poke the hardware to try and get something more. With this in mind, AMD is improving its range of overclocking tools to allow for adaptive undervolting of Ryzen 5000 processors.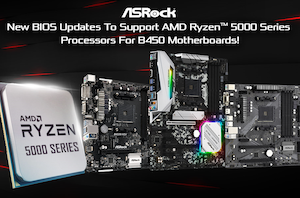 One of the big unknowns for the newest AMD Ryzen 5000 processors is whether or not there will be support on all 400 series chipset-based motherboards. After initially saying...
25
by Dr. Ian Cutress on 11/19/2020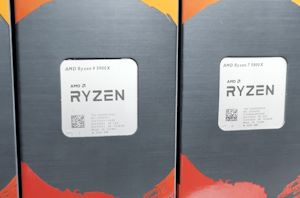 When AMD announced that its new Zen 3 core was a ground-up redesign and offered complete performance leadership, we had to ask them to confirm if that's exactly what...
330
by Dr. Ian Cutress & Andrei Frumusanu on 11/5/2020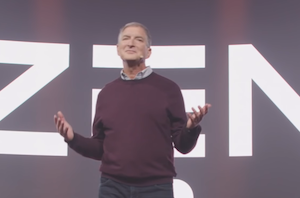 The announcement of the new Ryzen 5000 processors, built on AMD's Zen 3 microarchitecture, has caused waves of excitement and questions as to the performance. The launch of the...
201
by Dr. Ian Cutress on 10/16/2020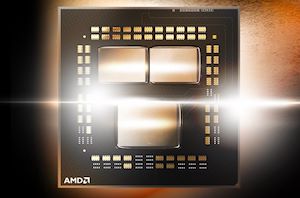 Dr. Lisa Su, the CEO of AMD, has today announced the company's next generation mainstream Ryzen processor. The new family, known as the Ryzen 5000 series, includes four parts...
510
by Dr. Ian Cutress on 10/8/2020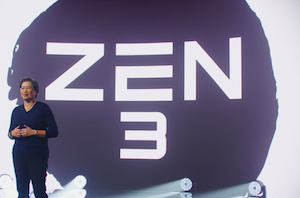 One of the most anticipated launches of 2020 is now here. AMD's CEO, Dr. Lisa Su, is set to announce and reveal the new Ryzen 5000 series processors using...
90
by Dr. Ian Cutress on 10/8/2020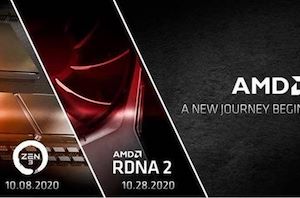 AMD today has announced that they will be making a pair of consumer product presentations in October. The chipmaker, who has been fairly quiet since the spring, will be...
145
by Ryan Smith on 9/9/2020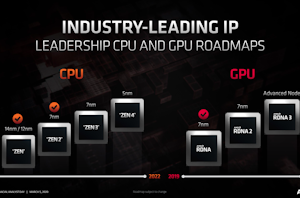 As part of AMD's quarterly earnings presentation, the company has briefly reiterated its product plans for the second-half of the year. The company was previously slated to launch new...
84
by Ryan Smith on 7/28/2020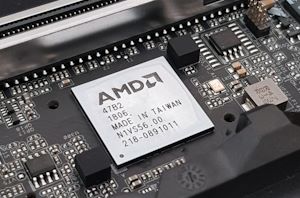 In a surprising twist, AMD has today announced that it intends to enable Ryzen 4000 and Zen 3 support on its older B450 and X470 Motherboards. This is going...
164
by Dr. Ian Cutress on 5/19/2020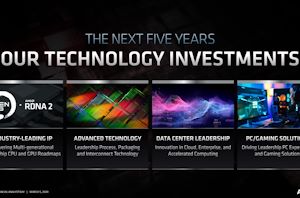 AMD's first Financial Analyst Day since 2017 has just wrapped up. In the last three years AMD has undergone a dramatic change, launching its Zen CPU architecture, and greatly...
54
by Ryan Smith on 3/5/2020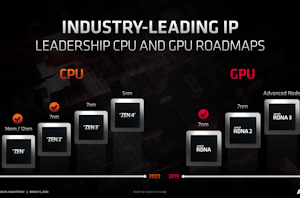 As part of AMD's Financial Analyst Day 2020, the company gave the latest updates for its CPU and GPU roadmap. A lot of this we have seen before, with...
37
by Dr. Ian Cutress on 3/5/2020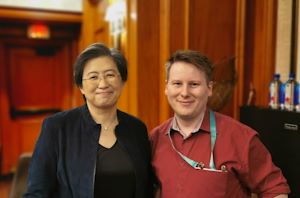 This week AMD took the wraps off of its latest generation of mobile processors. The company is being aggressive, offering up to eight cores for both the traditional ultra-portable...
93
by Dr. Ian Cutress on 1/7/2020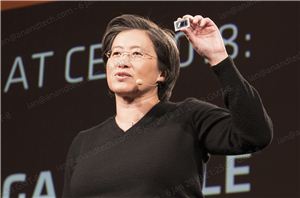 Updated Feb 1st! To mark the start of the annual CES trade show, AMD invited the press in early to sample the latest technologies coming to its portfolio in 2018...
136
by Ian Cutress on 2/1/2018