Crucial's RealSSD C300 - The Perfect Test Candidate
The C300 is capable of pushing over 300MB/s in sequential reads. More than enough bandwidth to need 6Gbps SATA as well as expose limitations from PCIe 1.0 slots.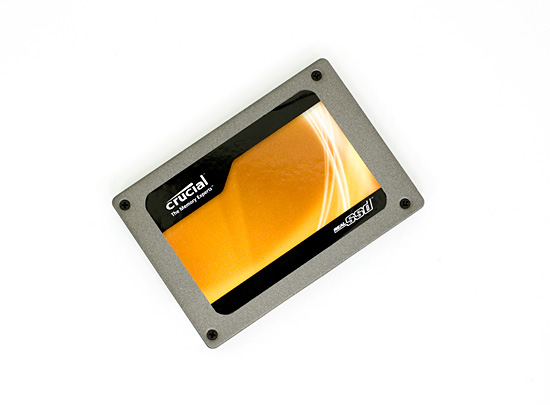 To test the C300 I'm using Highpoint's RocketRAID 62X. This PCIe 2.0 x1 card has a Marvell 88SE9128 6Gbps controller on it.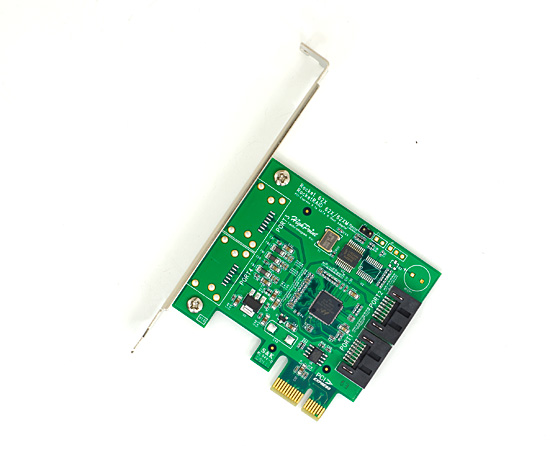 What About P5x/H5x?
Unlike Intel's X58, the P55 and H5x chipsets don't have any PCIe 2.0 lanes. The LGA-1156 Core i7/5/3 processors have an on-die PCIe 2.0 controller with 16 lanes, but the actual chipset only has 8 PCIe 1.0 lanes. And as we've already established, a single PCIe 1.0 lane isn't enough to feed a bandwidth hungry SSD on a 6Gbps SATA controller.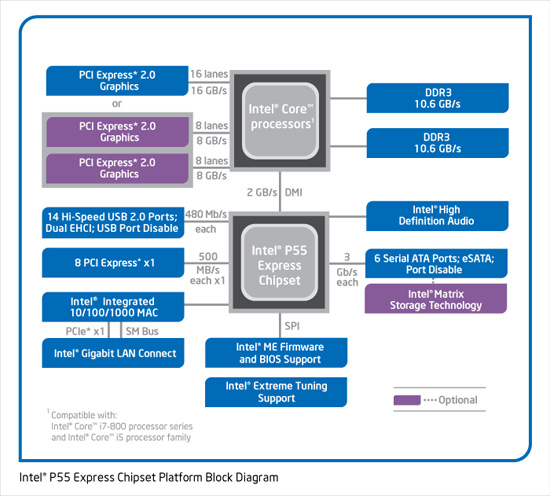 Gigabyte does the obvious thing and uses the PCIe 2.0 lanes coming off the CPU for USB 3 and 6Gbps SATA. This works perfectly if you are using integrated graphics. If you're using discrete graphics, you have the option of giving it 8 lanes and have the remaining lanes used by USB 3/SATA 6Gbps. Most graphics cards are just fine running in x8 mode so it's not too big of a loss. If you have two graphics cards installed however, Gigabyte's P55 boards will switch to using the PCIe 1.0 lanes from the P55/H5x.
ASUS uses the same approach on its lower end P55 boards, but takes a different approach on its SLI/CF P55 boards. Enter the PLX PEX8608: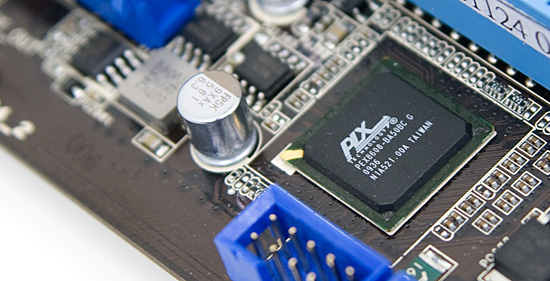 The PLX PEX8608 combines 4 PCIe x1 lanes and devotes their bandwidth to the Marvell 6Gbps controller. You lose some usable PCIe lanes from the PCH, but you get PCIe 2.0-like performance from the Marvell controller.
For most users, ASUS and Gigabyte's varying approaches should deliver the same results. If you are running a multi-GPU setup), then ASUS' approach makes more sense if you are planning on using a 6Gbps SATA drive. The downside is added cost and power consumed by the PLX chip (an extra ~1.5W).