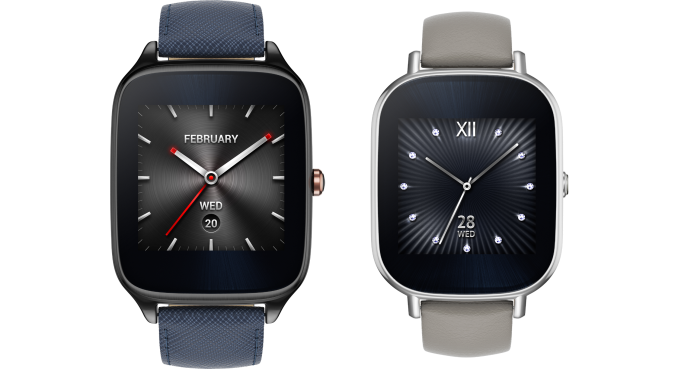 At this year's Computex Taipei ASUS released some teaser information about the upcoming ZenWatch 2. At the time we knew what the ZenWatch 2 would look like, but there weren't any details about the display size, case size, battery, display, or any other aspects of the hardware. Three months later, we're much closer to ASUS's planned launch of the ZenWatch 2, and they've decided to release essentially all the information one would need to know about the watch.
For starters, the ZenWatch 2 comes in two sizes. the first has a 1.45" AMOLED display with a resolution of 280x280, while the second has 1.63" AMOLED display with a resolution of 320x320. The case dimensions of the smaller and larger model are 45.2 x 37.2mm and 49.6 x 40.7mm respectively. While I appreciate that ASUS has put in the effort to try and accommodate users with smaller wrists, I think it's still going to leave out a very large segment of the market in the same way that all previous Android Wear devices have done. Let me explain why.
Consider that the smaller ZenWatch W1502Q has a square display with a 1.45" diagonal, which equates to a screen area of roughly 1.05 square inches. As a point of comparison, the 42mm Apple Watch, which is the larger of the two models, has a 5:4 display with a 1.5" diagonal. This means that it has a slightly larger area of 1.1 square inches. Despite the 42mm Apple Watch having a larger display, the dimensions of the watch case are significantly smaller in both the vertical and horizontal dimensions. If a user finds the 42mm Apple Watch to be too big, they'll certainly feel that more strongly about even the smaller model of the ZenWatch 2. I happen to fall into that group of users with smaller wrists, and when I originally heard that the ZenWatch 2 would come in two sizes I was hoping for something even smaller than this as I haven't been able to find an Android Wear watch that I can wear comfortably yet.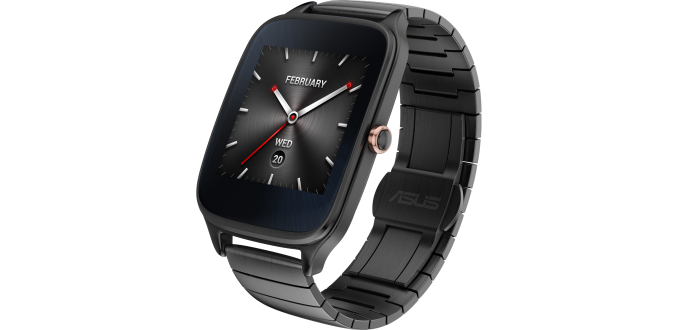 If you are a user that finds one of the ZenWatch 2 models to be a comfortable fit then your watch will come with 4GB of internal NAND, 512MB of LPDDR2 memory, and Qualcomm's APQ 8026 SoC which has four Cortex A7 cores with a max frequency of 1.2GHz, although no Android Wear devices ramp up the SoC like they would do so in a smartphone. The ZenWatch 2 also includes a 6-axis gyroscope, an accelerometer, and a sensor for tracking the user's heart rate.
As for the battery life, the smaller W1502Q has a 300mAh battery, while the larger W1501Q increases that to 400mAh. ASUS rates the larger model for over 2.5 days of use in ambient mode, and the smaller one for more than 2 days of use in ambient mode. Battery life will obviously vary greatly depending on a user's workload.
The ASUS ZenWatch 2 will be available sometime in October. The larger model will be priced at 149 euros, while the smaller will surprisingly cost more at 169 euros. It will launch with three different straps, with one being a fabric strap, one being leather, and one being metal. Each strap will have a choice of three different colors, and it's a safe bet that the metal band will come with a price premium.