Adrenalin Enhancements Part 2: New Toggles, Linux & More
The next set of Adrenalin updates has even shorter descriptions. Among them, FreeSync can be toggled per game, while the Radeon Settings UI has three new themes, though not user customizable. The release notes specified support for HDR10 titles with Radeon FreeSync 2 displays as well.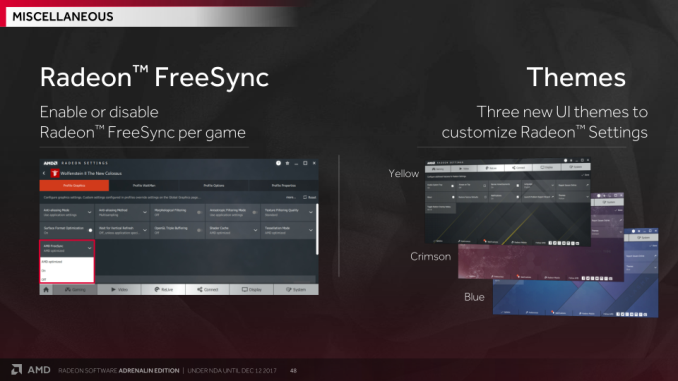 AMD also mentioned their "GPU Workload" Radeon Settings toggle between graphics and compute, intended for improved cryptocurrency mining performance, which was introduced in October's 17.10.2. In this case, AMD explicitly stated that the 'compute workload' mode was designed for Ethereum.
Borderless windowed mode is now supported on Multi-GPU configurations. And like 17.7.2, AMD has worked on reducing latency in DX11 games.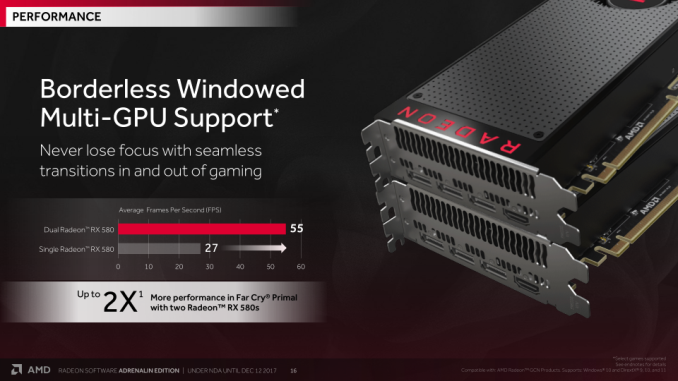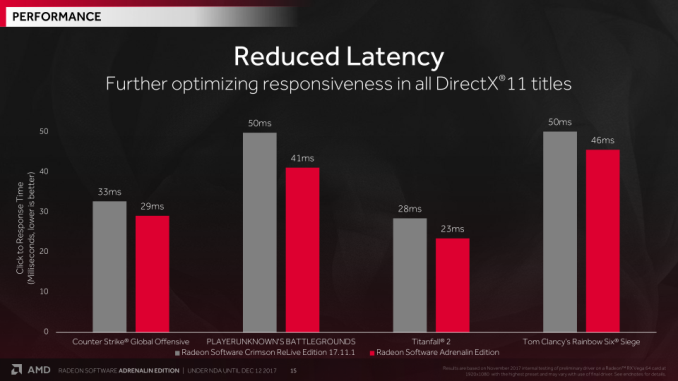 AMD gave a Linux update as well, mentioning the Radeon Software for Linux mixed-open/closed-source stack. As for the AMD Vulkan Open-Source Driver, the slide footnote simply says "Coming Soon: Full Source code access". No other information was provided.