Enough Jibber-Jabber, Show Me the Money Chips
All-in-all, the new chips look a lot like the old ones: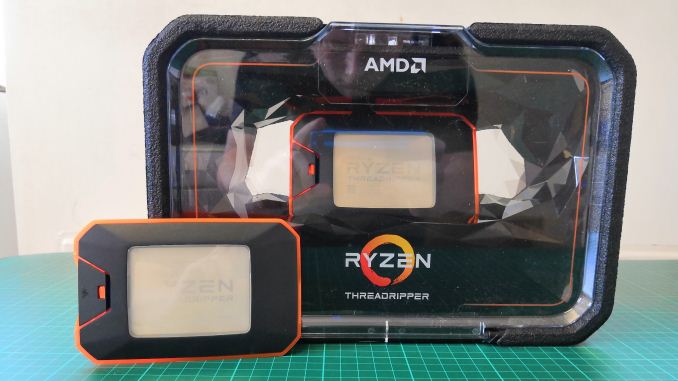 AMD sampled us the 2990WX and the 2950X for our launch day review. Both of these CPUs are coming out in August, first with the 2990WX on the 13th, and then with the 2950X on the 31st.
On the rear, there are slightly different component arrangements to account for the different dies that are active: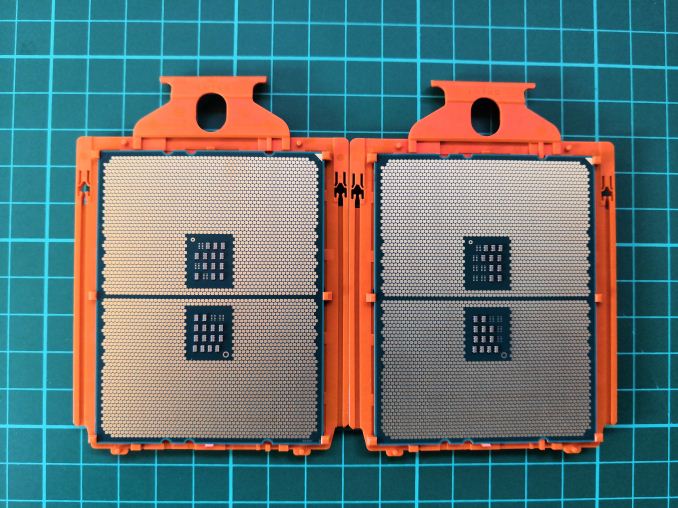 2990WX (left) and 2950X (right)
The packaging is certainly different, with AMD taking into account the public's commentary about the packaging from the first generation. My only feedback to AMD on this is to make the new CPU packaging stackable – as a reviewer having these chips around un-stacked is an organizational nightmare.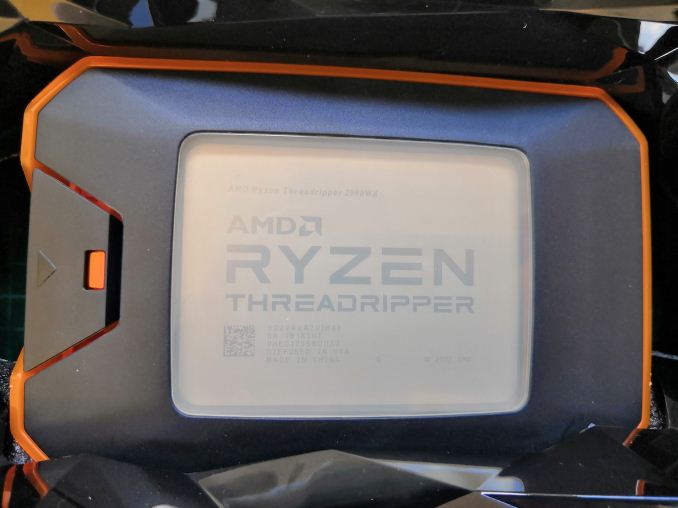 Also in the box is a Torx screwdriver for the socket and an Asetek water cooler bracket, as with the first generation.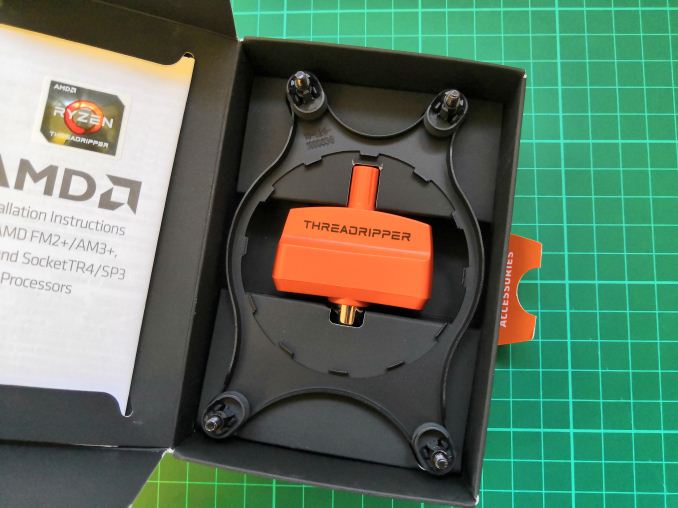 If we add some EPYCness to the mix, there's a pretty pattern. Here are 172 cores of Zen: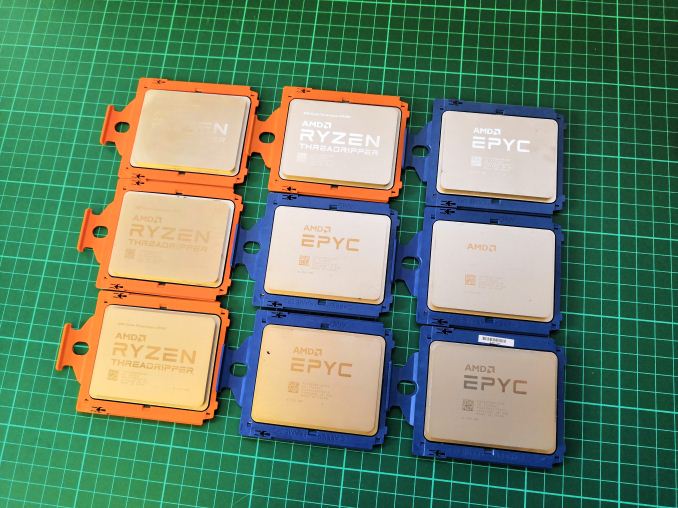 AMD also bundled two motherboards with the press kits: a second revision of the ASUS X399 Zenith Extreme, with a new VRM cooling kit, and the MSI X399 MEG Creation, the 19-phase monster seen at Computex.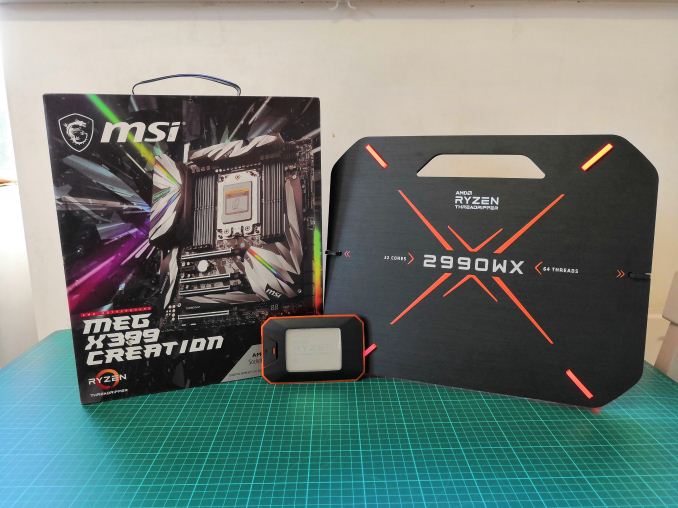 At first, Summer wasn't interested.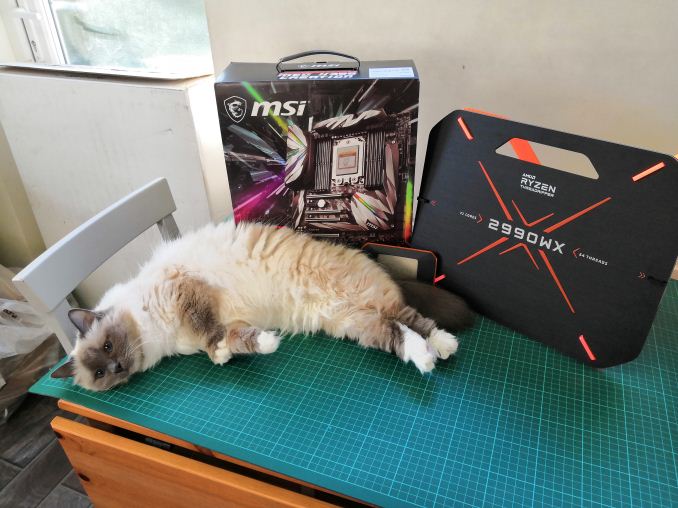 Then she had a sniff.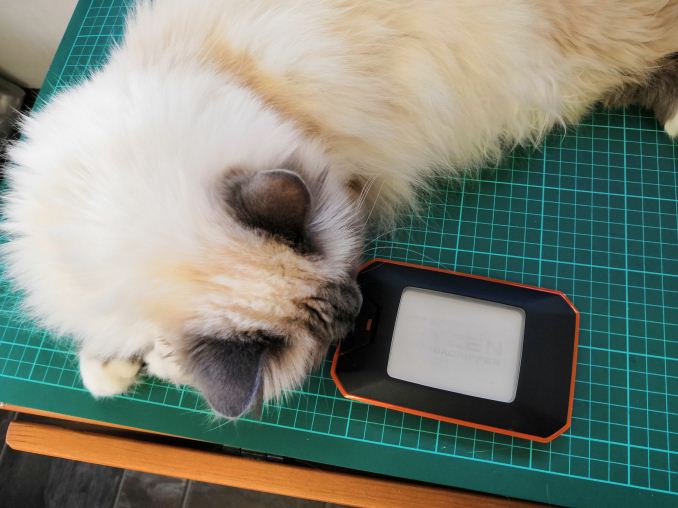 Now they are good friends. I think. (ed: Ian, if you kill that processor with static electricity, I will end you)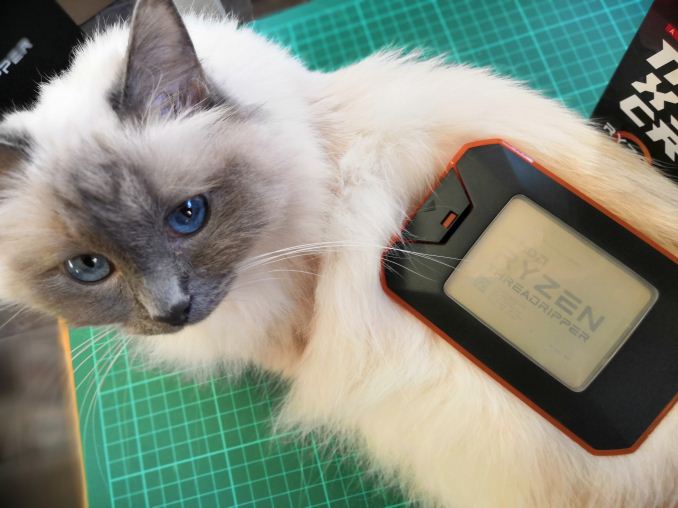 A side note about stacking. The processors do kind of stack on their own.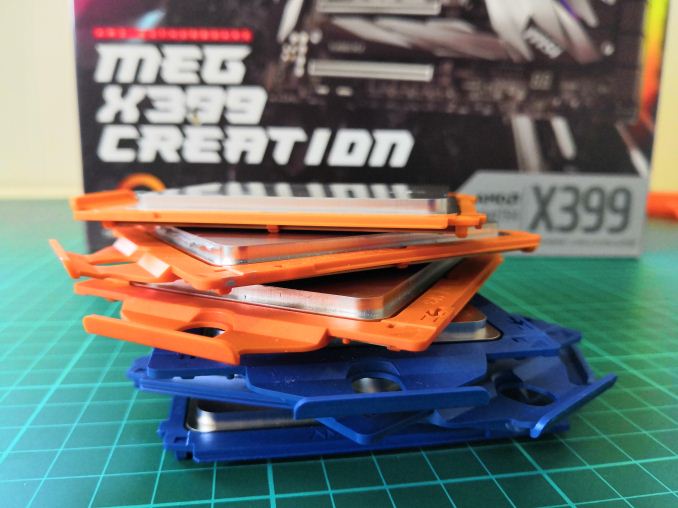 But this isn't an advised strategy.