Sequential Read/Write Speed
Using the latest build of Iometer I ran a 3 minute long 2MB sequential test over the entire span of the drive. The results reported are in average MB/s over the entire test length: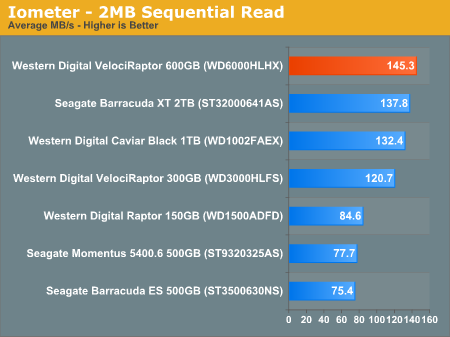 This chart shows us Western Digital's problem. Prior to the VR200M series, high end current generation 1TB and 2TB drives were faster than the VelociRaptor. While it still had lower access times, the higher platter density of these newer TB drives gave them a measurable advantage in sequential write speed.
The new 600GB VelociRaptor restores balance to the force and outpaces the old one by 20%. Newer drives are still behind, but the VR advantage is between 5 - 10%.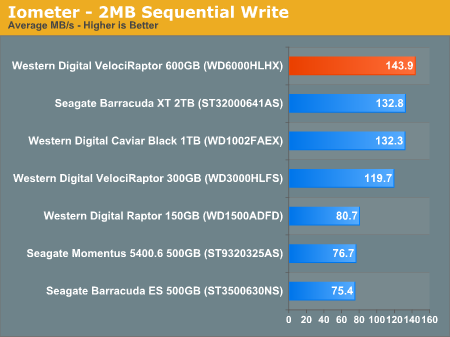 Unlike SSDs, hard drives have fairly symmetrical read/write performance. There are no changes here. Note that in terms of sequential performance, a 5400RPM notebook drive is roughly as fast as the old 150GB Raptor from 2006.