Marvell has little competition in the entry and mid-level NAS platforms. The LG N2A2 NAS also uses a Marvell solution with the 88F6281 processor running at 1 GHz. On board is 1 Gbit (128 MB) of the Hynix HY5PS1G1631C DDR2 DRAM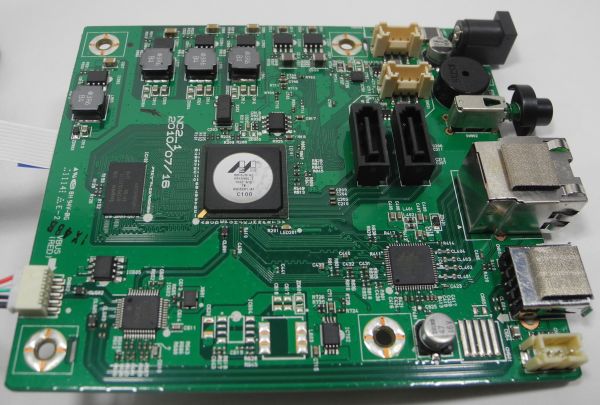 The Marvell 88F6281 is a cut down version of the 88F6282 that we already saw in the Synology DS-211+ earlier this year. There is no LCD controller and one of the PCI-E interfaces is taken out. However, despite the presence of 2 GbE interfaces, only one is utilized by the LG NAS N2A2.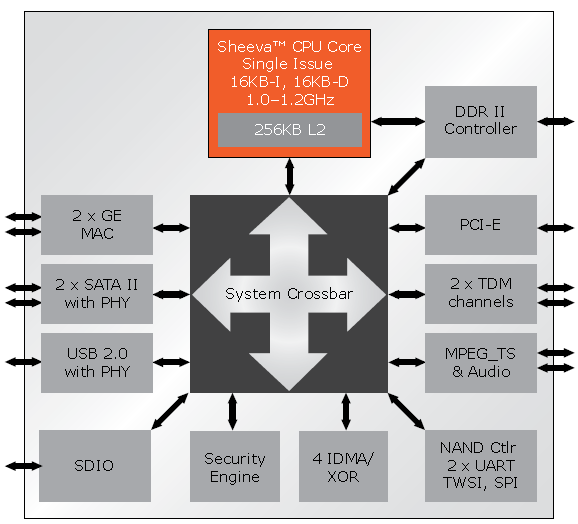 There are two USB 2.0 host interfaces which are used by the LG N2A2 NAS. However, the PCI-E interface seems to have been left unused.

On the whole, the LG N2A2 falls short of the Synology DS-211+, the 2 bay NAS we reviewed earlier. However, given the lower cost (the LG N2A2 is approximately half the cost of the DS-211+) and the targeting of the home consumers, we believe it is a decent tradeoff.