Gaming Performance
While the HP Phoenix h9 put in a fairly weak showing in our synthetic benchmarks, it's meant to be an affordable gaming machine. Unfortunately, our own Ryan Smith reviewed the comparably priced NVIDIA GeForce GTX 670 and found it to be generally superior to the AMD Radeon HD 7950, and you can actually get the GTX 670 in boutique systems for the same price (or even less) than the 7950 in the Phoenix. We don't have any GTX 670-equipped systems in our charts yet (we're working on getting one), but it won't be too far behind the V3 Avenger with its single GTX 680.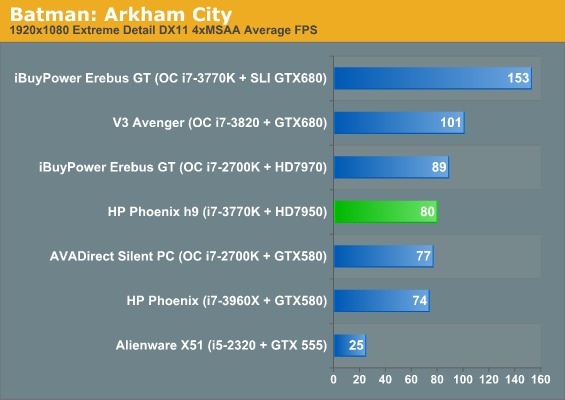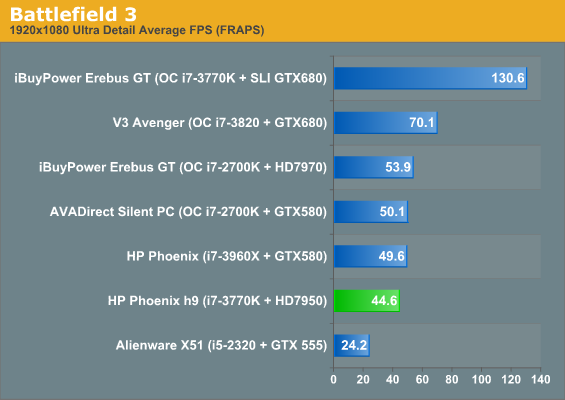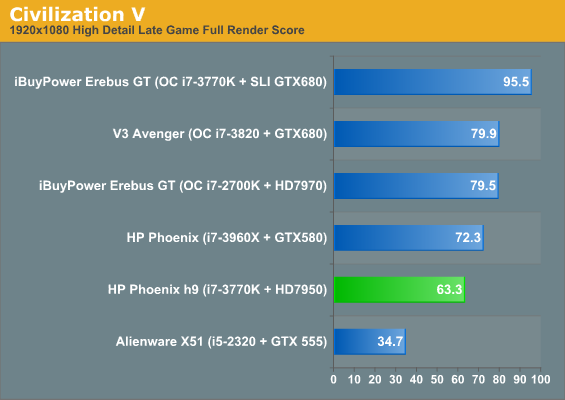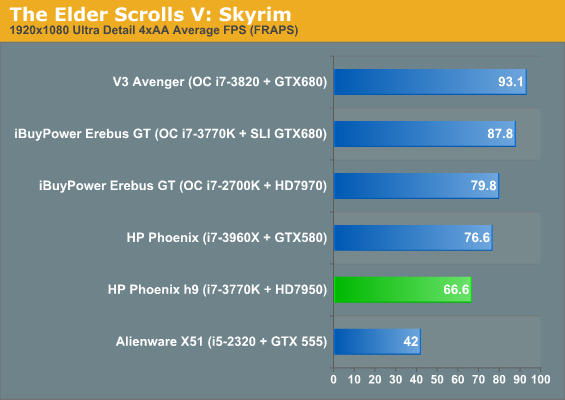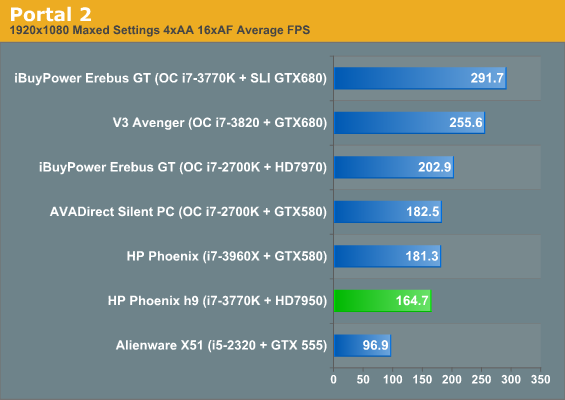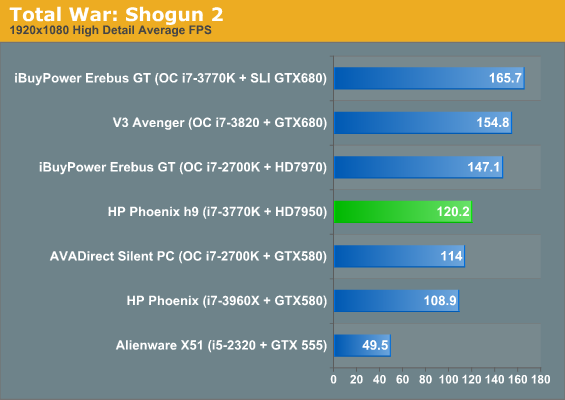 Remember where I mentioned the CPU limitation would manifest itself in gaming situations? It does so here. The 7950 should be generally superior to the GeForce GTX 580, but that's not working out in practice. In almost any situation where the GTX 580 has access to a faster CPU, it makes use of it and ekes out a victory. In gaming situations, the Phoenix h9 simply shouldn't be getting beaten by the older Phoenix, but it is. Okay, sure, it's not as expensive as the previous generation either, but for gaming you could build a comparable system for under $1250 if you make a few reasonable changes to the core hardware and add in overclocking.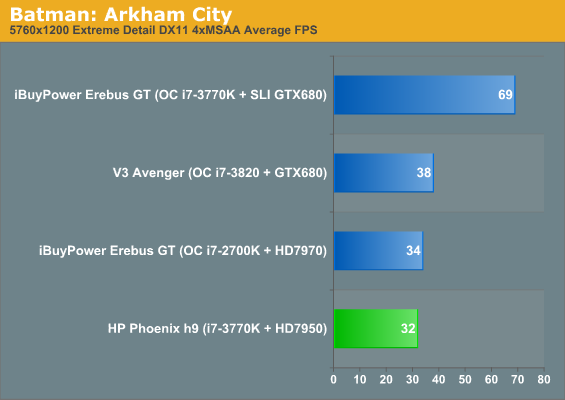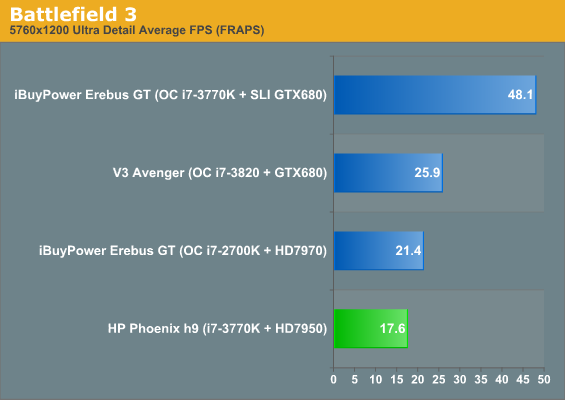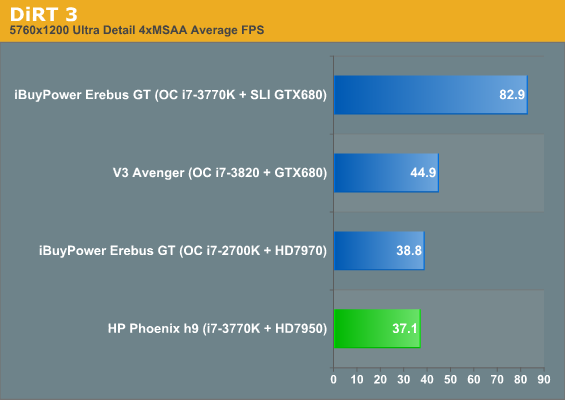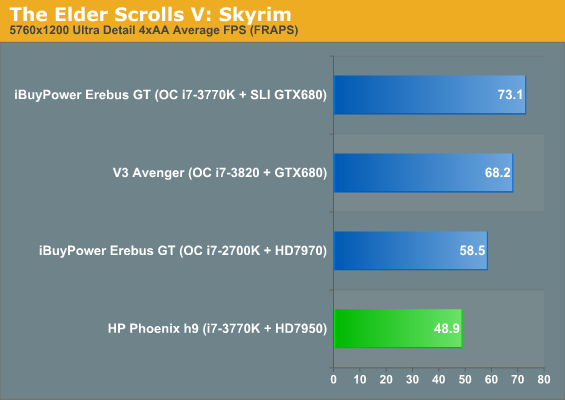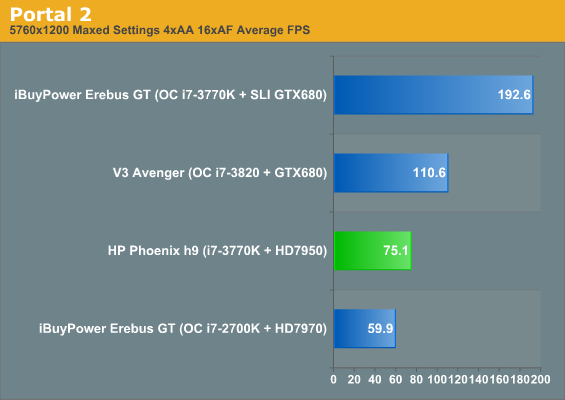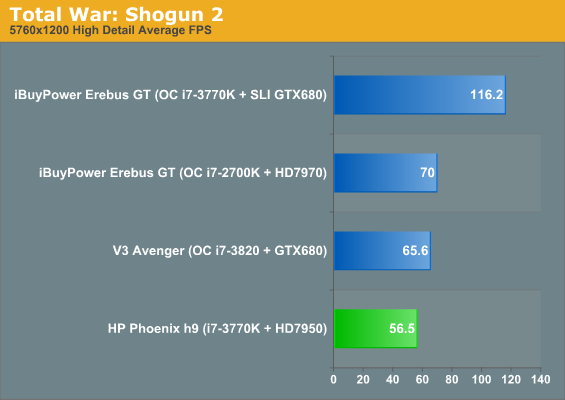 The one place the newer h9 can safely exceed its predecessor's limits is in our surround configuration, and that's because the GTX 580 simply doesn't support running more than two screens on its own. Surround performance is generally quite playable, although with Battlefield 3 you'll have to disable anti-aliasing, and Batman: Arkham City is on the cusp of acceptable performance.