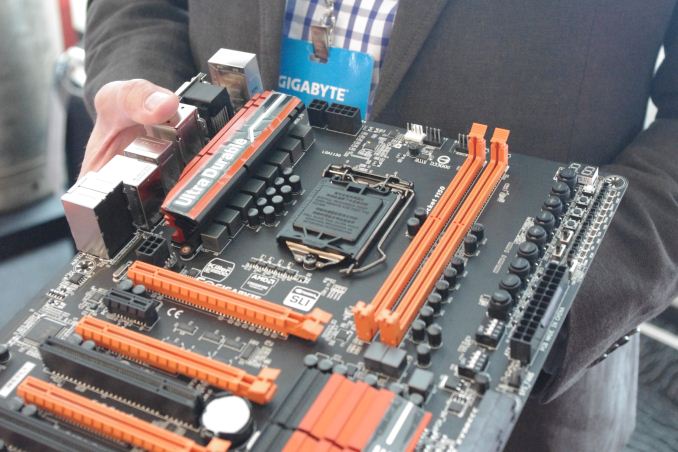 Taking a track day car to an event for regular road vehicles seems a bit unfair from the point of view of the regular drivers, however in order to be the best you need to end up with specialized components. Eventually you end up competing against other purpose built machines in order to be the best. Up until this point in the motherboard space, we had seen extreme overclocking on commercial products. Now we have that track racer for extreme overclocking in the GIGABYTE Z97X-SOC Force LN2.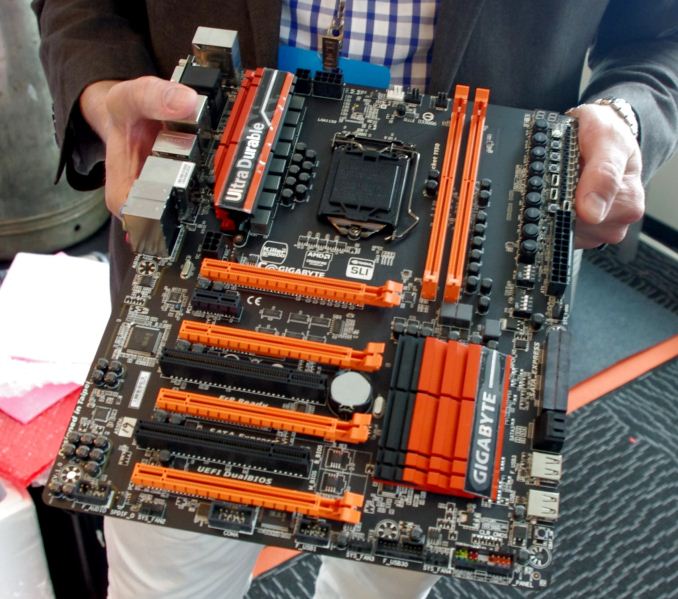 The big thing to notice is the lack of CPU mounting holes. This allows the memory slots to be closer to the CPU for improved signaling, but it also means that cooling is limited to copper pots for liquid nitrogen cooling.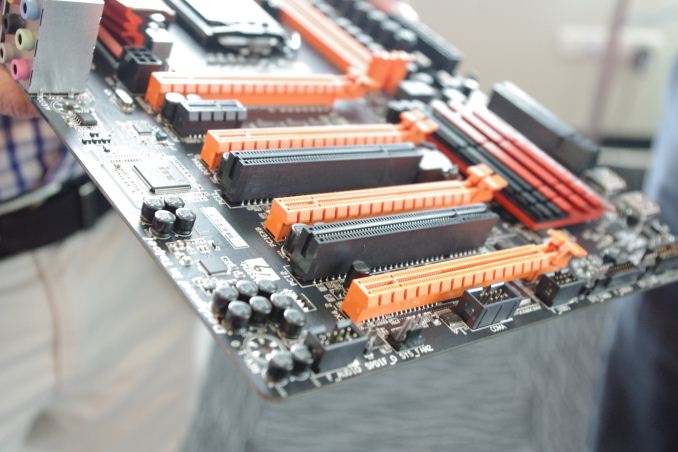 The base design is a regular Z97X-SOC Force, and it was used in the Intel OC Challenge event at Computex by the GIGABYTE team. GIGABYTE's team, featuring in house overclocker HiCookie as well as Dinos22, sin0822 and Sofos, won the highest LN2 frequency and LN2 memory frequency results to take home a cool $5800.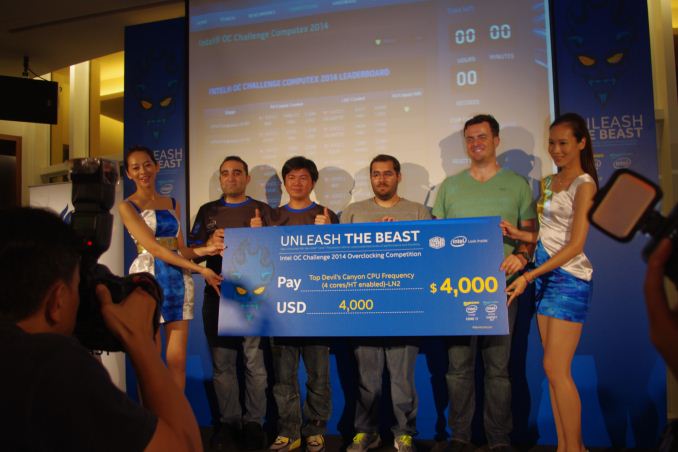 GIGABYTE do plan on selling the Z97X-SOC Force LN2 in the market, although the initial limited run will be 100 units only. Should these sell out and generate enough interest, GIGABYTE may create some more. Pricing has not yet been announced.