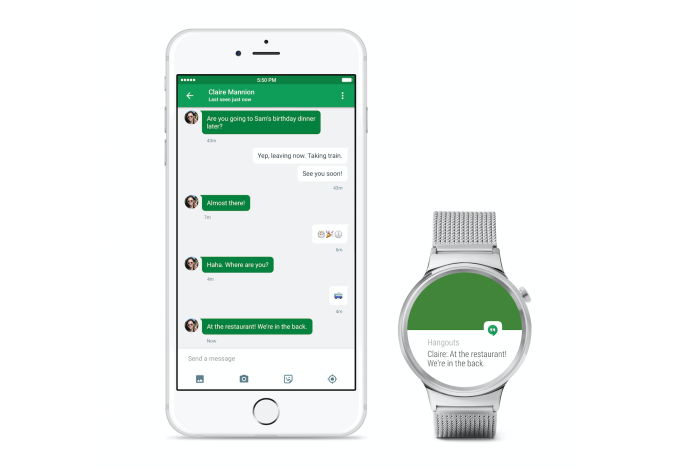 Today Google announced that Android Wear now works with iPhones in addition to Android devices. The expansion to iPhones has been long rumored for the Android Wear platform, which up until now has only worked with Android smartphones.
Using an Android Wear watch with an iPhone is fairly simple. If you own an Android Wear watch which supports iOS, you can just navigate to the Bluetooth section of the iOS settings application and pair your watch to your iPhone. Because Bluetooth 4.0 is required, Android Wear watches will only work with the iPhone 5 and above, not unlike the Apple Watch. You'll also need to be running iOS 8.2 or newer.
Once you pair your watch with your iPhone, you'll be able to receive notifications, make and monitor fitness goals, and receive relevant information from Google Now. You can also use the "OK Google" command to make voice searches, which is something that iOS itself has never had throughout the OS due to the limitations of iOS applications.
As of right now, Android Wear for iOS only works on the LG Watch Urbane. According to Google, all future Android Wear devices will support iOS. The wording of Google's post indicates that iOS support won't be coming to other existing Android Wear devices, which would be very disappointing if true. More information about this new development for Android Wear can be found in Google's blog post in the source below.
Source: Official Google Blog