BGA SSD
Today we're taking a look at Toshiba's tiny, OEM-only BG4 SSD. The BG4 is going to become an increasingly common sight in OEM laptops as manufacturers look to save on space and power consumption. Toshiba's fourth-generation BGA SSD pushes performance and capacity into mainstream territory while keeping power consumption extremely low, all in a footprint comparable to a postage stamp or SD card.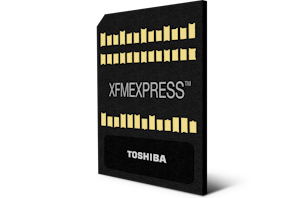 Today at Flash Memory Summit, Toshiba is debuting a new form factor for NVMe SSDs that is small enough to be a removable alternative to soldered-down BGA SSDs. The...
28
by Billy Tallis on 8/6/2019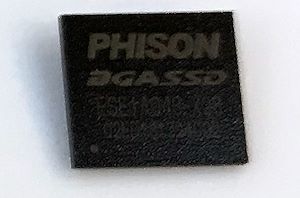 Phison said this week that it will demonstrate its next generation turnkey BGA SSD at the 2019 Flash Memory Summit next week. The tiny drive uses a 324-ball BGA...
24
by Anton Shilov on 8/2/2019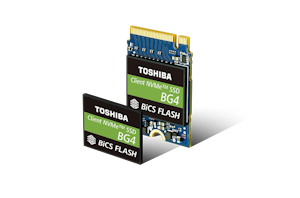 Toshiba has announced the fourth iteration of their OEM client NVMe SSD that is delivered as a single BGA chip package containing both the SSD controller and the NAND...
0
by Billy Tallis on 1/8/2019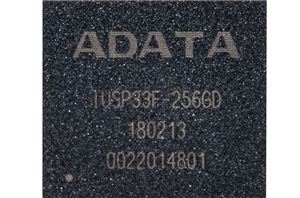 ADATA has announced its first SSDs in a BGA form-factor. The IUSP33F drives are designed for devices that require a storage solution with a minimal footprint, such as thin-and-light...
8
by Anton Shilov on 9/13/2018