Core i9-11900K
Today is the official launch of Intel's 11th Generation Core processor family, given the internal name 'Rocket Lake'. Rocket Lake showcases new performance gains for Intel in the desktop space, with a raw clock-for-clock performance uplift in a number of key workloads. In order to do this, Intel have had to retrofit its 10nm CPU and GPU designs back to 14nm, because only 14nm can achieve the frequency required. In exchange, the new processors to get this performance run hot, cost more for Intel to produce, have two fewer cores at the high end, but customers also get PCIe 4.0 on Intel's mainstream desktop platform for the first time. In our review today, we will be going over Intel's new hardware, why it exists...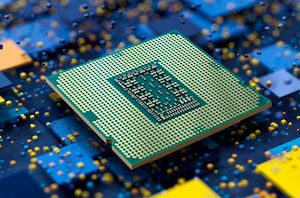 A couple of days after Intel officially announced its 11th Generation Core Rocket Lake, the press received an email about a new feature coming to the platform that wasn't...
123
by Dr. Ian Cutress on 3/19/2021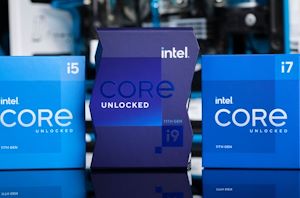 In the myriad of news and early reviews, Intel is today officially launching its 11th Generation Core family of desktop processors, also known as Rocket Lake, built on Intel's...
156
by Dr. Ian Cutress on 3/16/2021