Corning
Corning has introduced its new glass substrate that was developed specially for mid-to-large-size displays featuring a high pixel density. Corning's Astra Glass takes into account not only high resolutions, but also process technologies used to make displays featuring high refresh rates, deep colors, and other attributes of next-generation desktop and mobile monitors. Display cover glasses serve numerous purposes. Apart from protecting the screens themselves, their surfaces also affect their reflectivity, brightness, and accuracy of their color reproduction (as to some degree even work as color filters). Since all materials have a different crystal lattice, their physical properties (transparency, reflectivity, etc.) vary greatly. Considering the fact that screen technologies evolve, so should their cover glasses. Corning believes that next generations of mid-to-large-size monitors that feature resolutions like...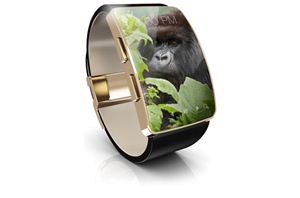 Corning has introduced its new Gorilla Glass DX and DX+ protective glass substrates designed specifically for wearables and featuring not only scratch resistance and durability, but also antireflective and...
10
by Anton Shilov on 7/20/2018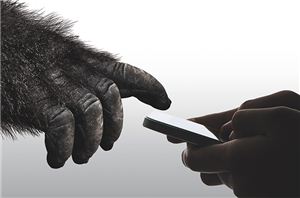 Corning this week introduced its next-generation Gorilla Glass 6 cover glass for smartphones that promises to double durability when compared to its predecessor. The manufacturer says that the first...
34
by Anton Shilov on 7/20/2018