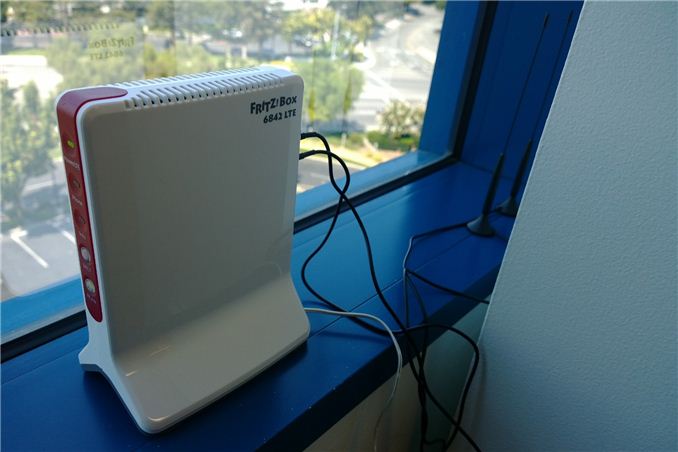 Since acquiring Infineon's wireless division and forming the Mobile Communications Group, Intel has been relatively quiet about its modem portfolio and roadmap. Pre-acquisition parts from Infineon have continued to see broad adoption in the 2G (Nokia Asha phones) and 3G market, like XMM6260 and XMM6360 which was in the international version of the Galaxy S 4. However, Intel has been relatively silent about its multimode LTE offering, XMM7160, since talking about it MWC.
Yesterday Intel invited me and a few other press and analysts out to its Santa Clara office to talk about its modem portfolio, roadmap, and the future of its LTE products. The timing of the event was interesting since the Galaxy Tab 3 10.1 will be the first tier–1 product to launch with Intel's XMM7160 LTE modem inside, although Intel has been quick to point out that XMM7160 was used in a single mode LTE manner in another prior device. The other part of it is Intel's shift in approach which puts the mobile comms group in a much better position relative to the core business. Mobile players are going to have to be much louder about their modem roadmaps and integration strategies in this brave new mobile world, and Intel is going to start being much more open about what mobile comms group is working on. The silence which made Intel's wireless plays seem rather mysterious have now given way to a much more open dialog about what's coming.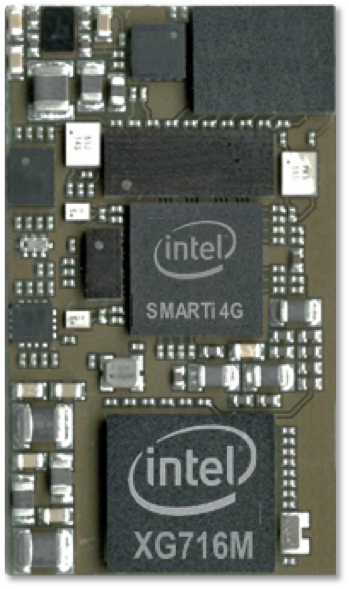 So first up is Intel's XMM7160 multimode 2G (GSM/EDGE), 3G (HSPA+) and 4G (LTE) modem, which is shipping this August in the Galaxy Tab 3 10.1 and apparently a few other devices. I don't expect this to show up in many phones, but obviously tablets and other devices built on Intel's SoC platforms are obvious places. This is Intel's first multimode LTE modem, and is a UE Category 3 part at launch (100 Mbps downstream) but will receive an upgrade to Category 4 (150 Mbps) via a firmware update in the December timeframe. There's no silicon respin or increase in clocks, it's just a software update after the Category 4 version passes certification. Infineon did a similar software upgrade with XMM6160 that enabled 64QAM (HSDPA 21.1) a while ago, the upgrade for XMM7160 is essentially analogous. The modem is also DC-HSPA+ compatible (42 Mbps) and is voice enabled for both VoLTE with the full IMS stack running on the modem and the more traditional CS fallback approach. XMM7160 is still built on TSMC's 40nm CMOS process, and its SMARTi 4G transceiver is built on 65nm at TSMC, but Intel still claims it has a 20–30% power advantage for modem and RF compared to a competitor smartphone platform, though it wouldn't say which.
Power claims aside, the real highlight of XMM7160 is the number of ports on its transceiver, which enables up to 15 LTE bands per device. That's 15 ports primary receive, diversity receive, and transmit. Intel's single PA approach carries on with XMM7160 as well which they claim leads to less area dedicated to the RF frontend and less total integration area (around 400 square mm) compared to competitors, even if the baseband and transceiver packages themselves are bigger. I asked for the high/mid/low port breakdown for SMARTi 4G but Intel wasn't ready to disclose those details. XMM7160 has allegedly passed certification with all the tier one operators for North America, Europe, and Asia.
Intel showed off a demo of XMM7160 doing category 3 speeds attached to a base station emulator, 100 Mbps down and 50 Mbps up, without any stuttering, and completing a loopback VoLTE call. In addition they had a Fritzbox 6842 which includes XMM7160 attached to AT&T's LTE network and let us run tests over the network. I saw speeds on par with what I was getting with the Moto X on AT&T which is based on Qualcomm's MDM9x15 IP block in MSM8960Pro. As an aside, it's hilariously ironic seeing 100 Mbps demos and then getting sub 10 Mbps on AT&T's live and increasingly loaded LTE network in Santa Clara, CA.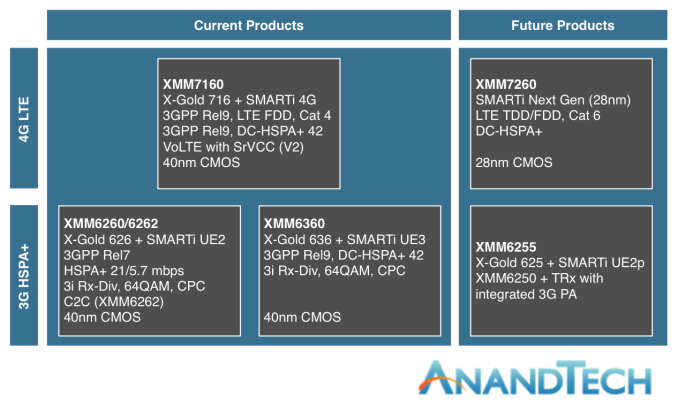 Intel also gave us a preview and a few details about its 2nd generation LTE multimode modem, XMM7260. This moves to a 28nm process at TSMC, Intel wouldn't say however if it was LP, HPM or HPL. XMM7260 is planned to be Category 6 compatible (300 Mbps) and include carrier aggregation support through the next revision of transceiver, which also moves to 28nm CMOS. Update: Intel tells us that the SMARTi 4.5 transceiver is still built at 65nm. Intel showed a brief demo with an early revision of XMM7260 doing single spatial stream 10+10 MHz aggregation of bands 17 and 4 on a base station emulator. The next revision transceiver will allegedly also add 5 to 6 ports, bringing the total up to between 20 and 21 bands of LTE.
Intel Baseband Comparison
XMM6360
XMM7160
XMM7260
Package Size, Type, Geometry
8.5 x 7.5 mm x 1.0 mm
40nm TSMC
9.5 x 7.5 mm x 1.0 mm
40nm TSMC
"Equivalent to 7160"
28nm TSMC
LTE
N
LTE FDD
Cat. 3 (102 Mbps)
Cat. 4 Upgrade (150 Mbps)
LTE-A TDD/FDD with Carrier Aggregation,
Cat. 6
(300 Mbps)
HSPA+
DC-HSPA+
(HSDPA Cat 24 - 42 Mbps, HSUPA Cat 7 - 11.2 Mbps)
DC-HSPA+
(HSDPA Cat 24 - 42 Mbps, HSUPA Cat 6 - 5.7 Mbps)
DC-HSPA+ (? Category or MIMO layers)
CDMA
N
N
N
TD-SCDMA
N
N
(TDD-LTE and TD-SCDMA compatible, not enabled, may be enabled later with 7162 coprocessor)
Y
Voice Enabled
Y
Y
Y
Transceiver
SMARTi UE3
7.0 x 7.5 mm
65nm CMOS
SMARTi 4G
7.0 x 7.5 mm
65nm CMOS
"Next Gen"
(?) mm
65nm CMOS
Transceiver Band Support
Quadband GSM/EDGE
5 bands WCDMA

Quadband GSM/EDGE
8 band WCDMA
15 band LTE

Quadband GSM/EDGE
8 band WCDMA (?)
"20-21 band" LTE (?)
The only remaining question is TDD support for both TDD-LTE and TD-SCDMA. Intel hasn't decided whether to launch TDD support on XMM7160 which is capable of supporting it via a discrete coprocessor, or just waiting for 7260.
Intel knows it's late to LTE and is still transitioning the Infineon assets from a fast follower model to a position of leadership. By its own admission this adaptation is still not over, but the schedule for XMM7260 looks very ambitious (just 9 months between XMM7160 and XMM7260, putting it in the first half of 2014), and inclusion of Cat 6 support would put it considerably closer if not ahead of Qualcomm's unannounced MDM9x25 successor. The transition of modem to Intel Architecture (away from two different DSP architectures) also remains to be seen, and I'm told it will be two to three years before Intel's modems are ready to intercept the Intel fabrication roadmap and get built on Intel silicon instead of at TSMC. Either way I'm glad Intel's mobile comms group is being much louder about its modem strategy.