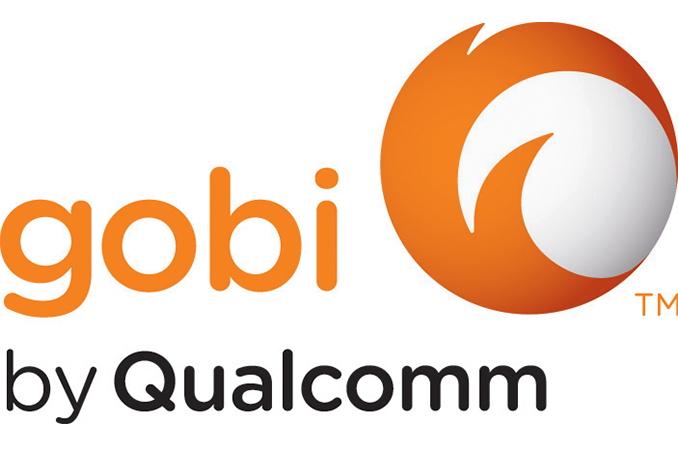 In addition to the IPQ8064 news this morning, Qualcomm released a host of other product announcements we're working our way through. Among them is news of its fourth generation multimode LTE baseband, MDM9x35, which is a Category 6 part capable of 300 Mbps on the downlink and 50 Mbps on uplink. Getting to 300 Mbps of downstream throughput requires aggregation of two 20 MHz wide LTE carriers. By comparison MDM9x25 which we haven't seen quite yet in discrete form (although it is the IP block inside MSM8974) is a Category 4 part capable of 150 Mbps of downstream throughput on either a single 20 MHz LTE carrier, or aggregation of two 10 MHz carriers, and is built on TSMC's 28nm LP process
Update: Qualcomm's third gen LTE modem, MDM9x25, is built on 28nm HPm. Qualcomm also notes its MDM9x25 has shipped in two discrete WiFi hotspot products. Also just like previous generations, there's a version of the fourth generation LTE modem suffixed with M for a package that includes stacked memory, and sans M, 9x35M includes memory, 9x30 does not (yes it's 9x30 not 35 for the version sans stacked memory).
MDM9x35 is built on TSMC's 20nm SOC process, making it the first publicly announced product on Qualcomm's roadmap to use 20 SOC. It'll be interesting to see whether the switch to 20 SOC goes smoothly for Qualcomm, and just how much volume there is.
MDM9x35 inherits all the legacy air interfaces below it that you'd expect, including DC-HSPA, EVDO Rev. B, CDMA 1x, GSM and TD-SCDMA. In addition the modem adds dual carrier HSUPA for faster uplink speeds, and aggregation of even more carriers on the downlink across more bands.
As part of the announcement there's also a new transceiver, WTR3925 which is Qualcomm's first single-chip carrier aggregation solution, confirming my suspicions that WTR1625L and WFR1620 were both required to achieve aggregation with the MDM9x25 solution. In addition WTR3925 is built on a 28nm RF CMOS process, a significant jump from the current 65nm RF CMOS process used in WTR1605 and WTR1625L.
Interestingly enough Qualcomm claims that MDM9x35 will be available for pairing (Fusion) with Snapdragon 805 which was announced today, in addition to MDM9x25. Qualcomm notes that MDM9x35 and WTR3925 will be available to sample early 2014.
Update: One more addition to note is that although Qualcomm won't disclose the port configuration (High/Mid/Low band primary Rx/Tx) for WTR3925, they have noted that it will support all the currently published 3GPP carrier aggregation combinations across all bandwidth combinations. In addition MDM9x35 is 3GPP Release 11 capable and supports all release 11 mandatory features.
Source: Qualcomm