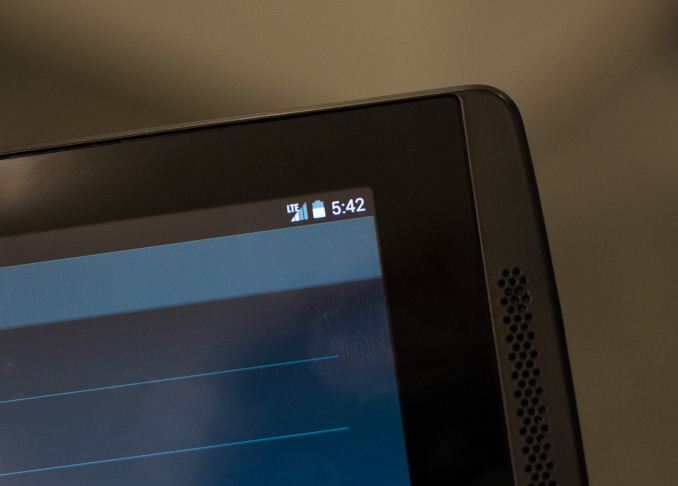 Yesterday I spent some time with NVIDIA where I played with the newly announced Tegra Note 7 LTE. Internally the $299 Note 7 LTE is identical to the WiFi-only version, but with the inclusion of a NVIDIA i500 mini PCIe card.
As many of you noticed in our announcement post of the Tegra Note 7 LTE, there is an increase in weight for the LTE version. It turns out the added weight is because the Note 7 LTE actually gets a slightly redesigned chassis that's a bit more structurally sound. The main visual change is on the back cover which now looks more 2013 Nexus 7-like.
The Tegra Note 7 LTE was able to connect and transact data on a live LTE network. NVIDIA tells me that devices will be available sometime in Q2 and will ship fully unlocked. NVIDIA did add that the final list of bands supported might change.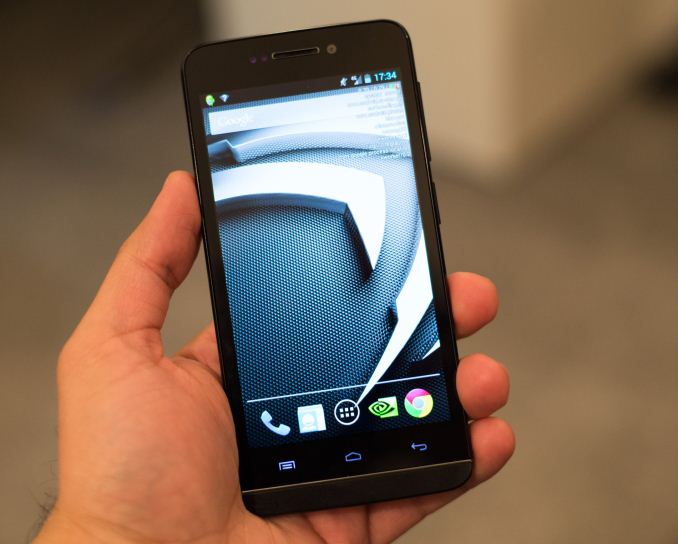 NVIDIA also had the Wiko WAX, which is one of the first (if not the first) retail Tegra 4i device. The WAX features a 4.7" 720p display, 8MP rear facing camera and obviously NVIDIA's Tegra 4i. NVIDIA expects availability in Europe beginning in April.