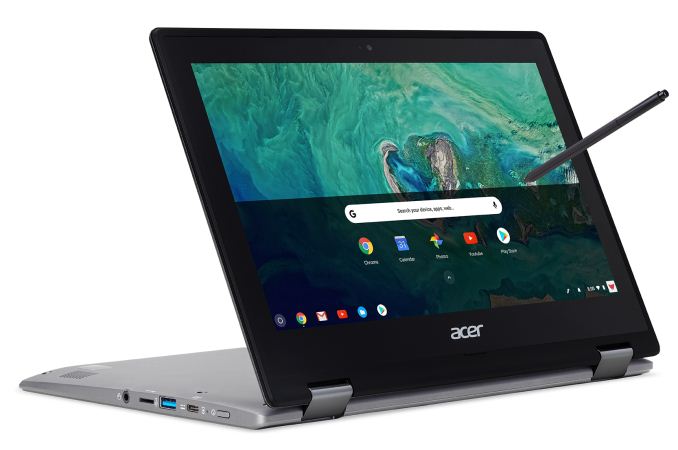 This morning, Acer is announcing a couple of new devices at the Bett show in London, which is an industry show focusing on education technology. Chrome OS has done well in education in the US, and it's likely Google and their partners are hoping to find the same traction around the world.
Acer Chromebook 11 C732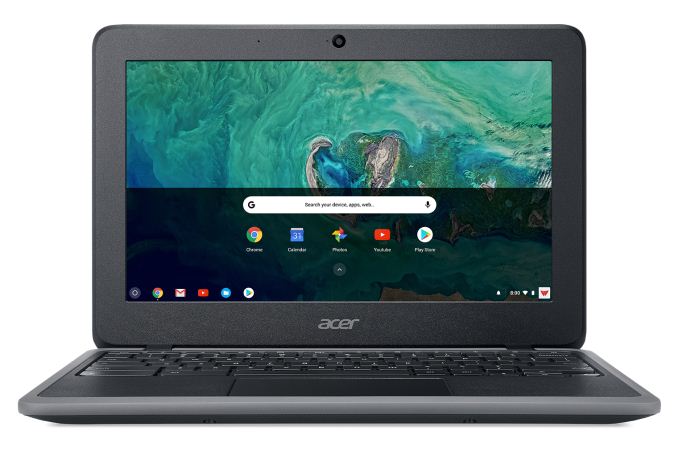 Acer is announcing a new version of their Chromebook 11 focused on education. It's offering increased durability over more mainstream notebooks, which is something often found in education-focused devices, where the units are not necessarily going to be treated well all the time. The Acer Chromebook 11 C732 is IP41-rated, and drop tested up to 122 cm / 48 inches. It features a spill-resistant keyboard which can handle 330 ml of liquid, and is compliant with the MIL-STD 810G specs.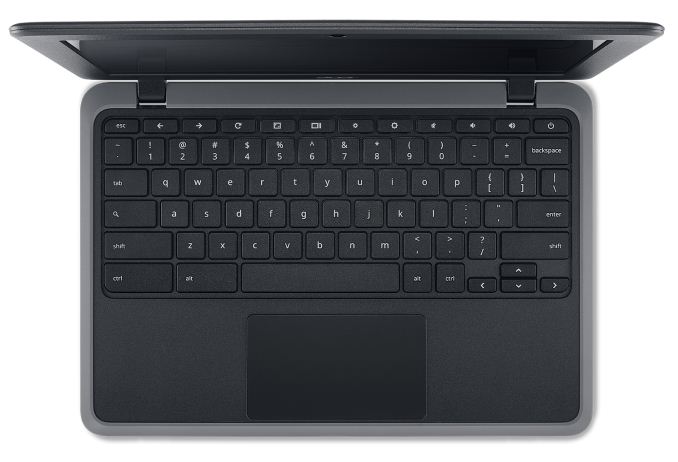 Chrome OS works best with an internet connection, and the C732 offers an optional 4G LTE modem as well to remove the requirement of Wi-Fi access, and if you've got Wi-Fi available, it has a 2x2 802.11ac network adapter for wireless LAN. It also features two USB 3.1 Gen 1 Type-C ports which offer data transfer, power delivery, and display output, and two USB 3.0 Type-A ports.
Acer has leveraged Intel's Celeron lineup, with the N3350 dual-core, or N3450 quad-core processors available, which are Atom cores based on the Apollo Lake platform. Driving Chrome OS, a less powerful processor is generally fine. The display is only 1366x768, so a lot of processing power isn't required, but Acer is offering a wide array of display choices, with both IPS and TN panels available in non-touch, and IPS with touch as well. The displays will open 180° to lay the devices flat if necessary.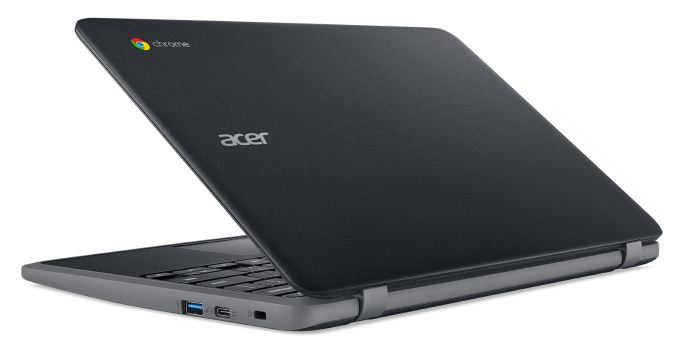 Acer is claiming up to 12 hours of battery life, and the Acer Chromebook 11 C732 is 21.3 mm / 0.84 in thick, with a weight of 1.26 kg / 2.78 pounds. It will be available in March starting at $279.99 for the non-touch, and $299.99 for the touch model.
Acer Chromebook Spin 11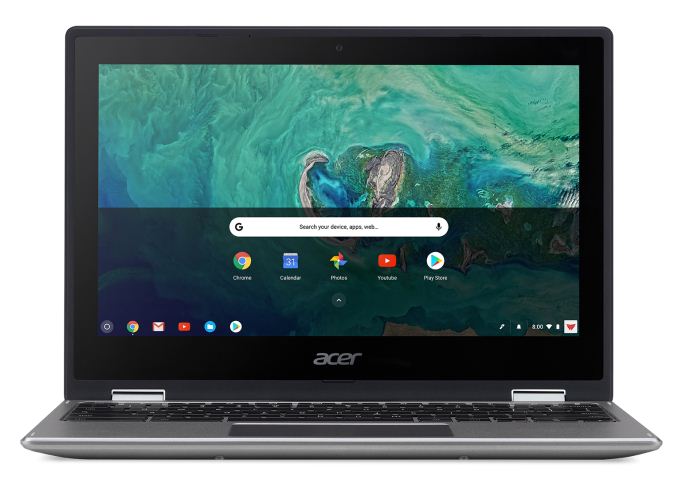 Acer is also announcing a new 2-in-1 version of their Chromebook 11, with the Acer Chromebook Spin 11. It features a lot of the same features as the Chromebook 11 C732, with the same Intel Celeron N3350 or N3450 processor options, and an 11-inch 1366x768 display. It also has two USB 3.1 Gen 1 Type-C ports, along with 2 USB 3.0 Type-A ports for connectivity. It will be offered in models with 4 or 8 GB of LPDDR4, and 32 or 64 GB of eMMC storage.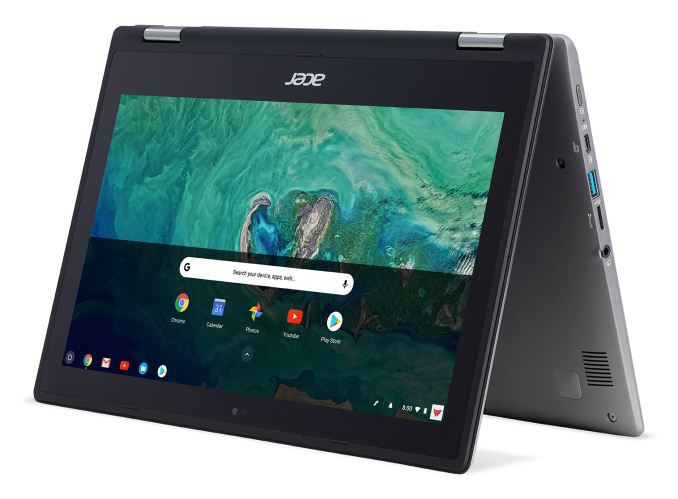 The Chromebook Spin 11 though is a convertible device, with a flip-around screen. The display can be had with an optional Wacom EMR stylus, in addition to the touch input you'd expect of a convertible.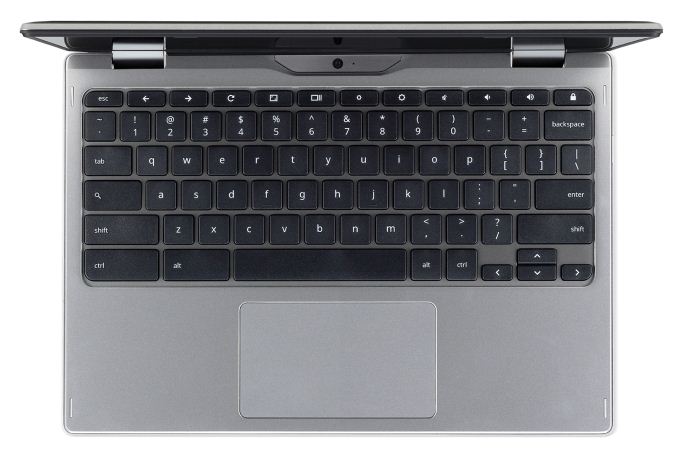 The price isn't much more than the non-rotating model either, although it doesn't offer the same durability specifications either, but it will be available starting in April for $349.99.
Acer Chromebox CX13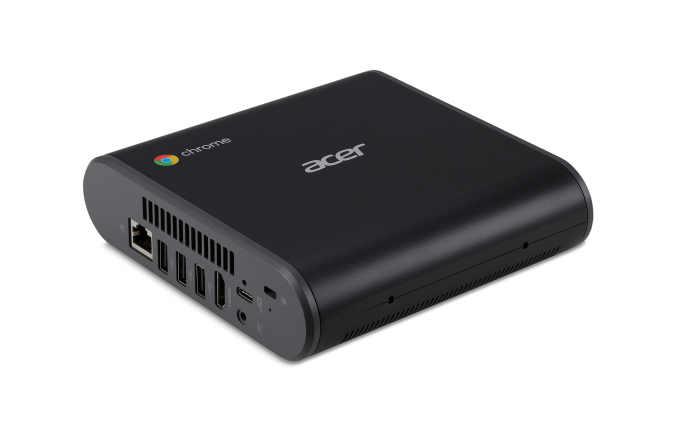 Finally, Acer is launching a Chromebox as well, called the CX13. For those that want to keep their Chrome OS in one spot, the CX13 should offer more performance and connectivity options. The CX13 can be had with up to 8th Generation Intel Core processors, and it features a USB 3.1 Type-C port along with five USB Type-A ports, along with HDMI, microSD card reader, and Gigabit Ethernet. It will also have a 2x2 MIMO 802.11ac wireless network card, and Bluetooth 4.2.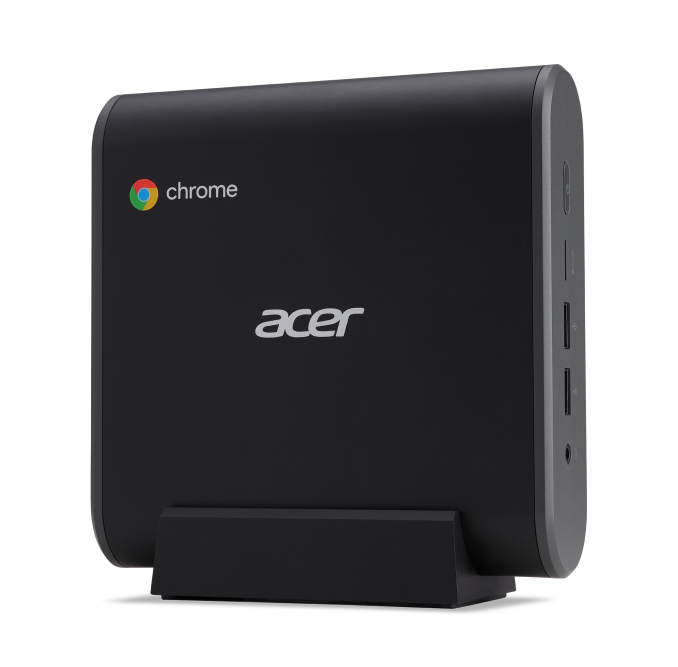 Acer is targeting the CX13 at the library or lab in a school, where mobility isn't as important. It will be offered with a VESA mounting kit as well, to tuck it out of sight behind the display.
Acer is not announcing pricing or availability for this device yet, so stay tuned.
Source: Acer