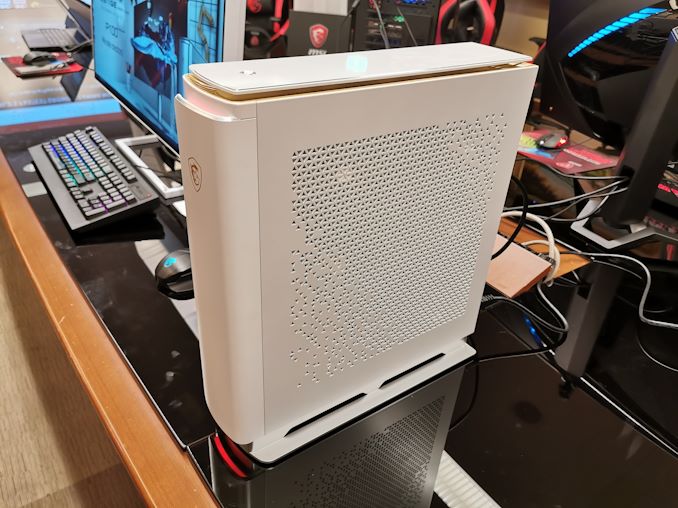 One of the first things we've seen this week at Computex is the new MSI P100 Creator system. I've always been a big fan of good design ID, and in the past we've seen companies attempt to market gaming oriented designs into the professional designer market. This time around however, MSI has hit the nail on the head. Here's a design that looks elegant in any situation, but still packs a punch in pure power.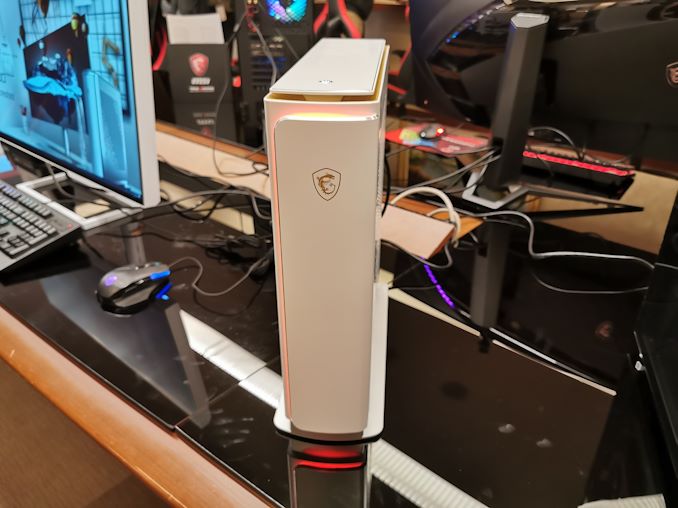 The design ID for the P100 system looks great. The chassis is only 10 litres but uses a compartmentalized design that separates out the CPU, GPU, and PSU into its own areas to aid for airflow, and in most cases the air comes in at the bottom and exhausts out of the top half of the design or through the vents at the top. The power supply is an off-the-shelf SFX unit that's 80PLUS Gold certified, and is good for 650W.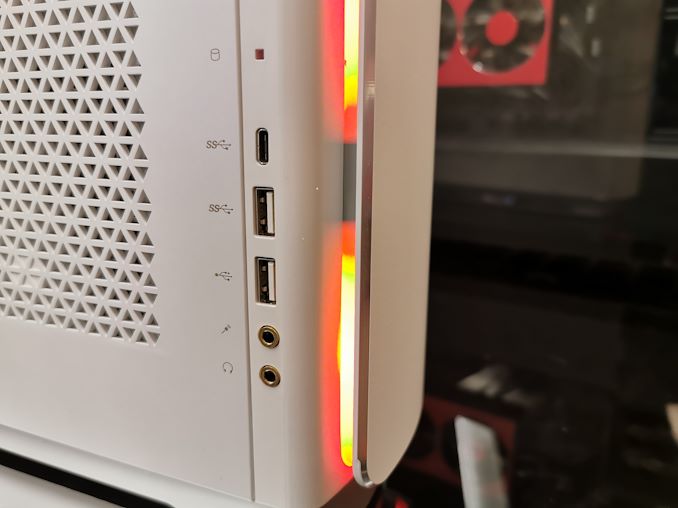 In its top configuration, MSI said that this unit will run a full Core i9-9900K, using an off-the-shelf motherboard. We asked about power consumption, and they said this unit is designed to take the CPU up to 120W. In order to make the best of those 120 Watts, MSI includes its Creator software which allows users to select which applications are running, and the system will adjust the CPU frequency for single core/multi-core as well as fan speeds and such accordingly.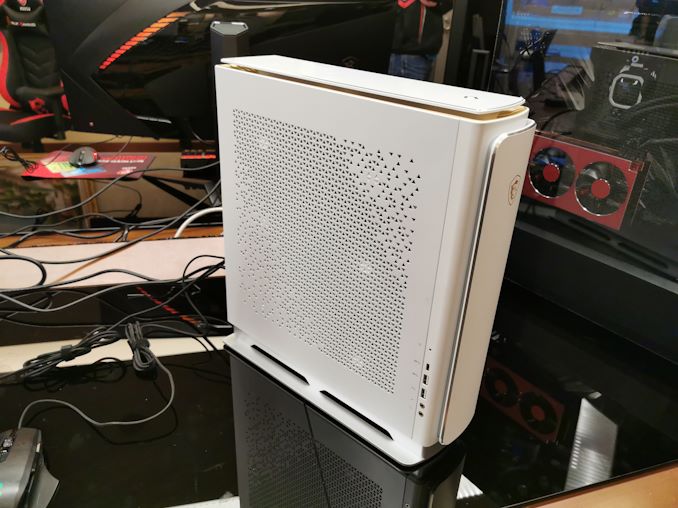 The system can also support a high end NVIDIA RTX graphics card, and offers USB and Type-C on the front panel.
It's an elegant design and I was taken aback when I first saw it, as it hits the nail on the head for the market it intends to go for. Kudos to MSI.
Want to keep up to date with all of our Computex 2019 Coverage?

Laptops

Hardware

Chips
Follow AnandTech's breaking news here!