It wouldn't be far off the mark to call Google TV as one of the unmitigated disasters of 2010 - 2011. Through the failure of the Logitech Revue, it was responsible for Logitech's below-par performance last year, and also for the stepping down of its CEO. Anand covered Intel's winding down of the Digital Home Group and it could be said that Google TV / Intel's concept of Smart TV not taking off as expected was one of the reasons.

However, Google doesn't give up on its efforts without a fight. With access to the Android market and an upgrade to Honeycomb, Google TV received some life support last October. However, pricing and device power consumption were the two other prime factors which needed to get addressed. The first generation Google TV devices were all based on the Intel's CE4100. Despite being a highly capable platform, it suffered from a number of issues such as high silicon cost (leading to higher priced Google TV units) and unreasonably high power consumption. With Intel's shuttering of the Digital Home Group, it was inevitable that Google and its partners would end up moving to an ARM based platform. Given that ARM has remained the architecture of choice for Android smartphones, this was also a move predicted by many.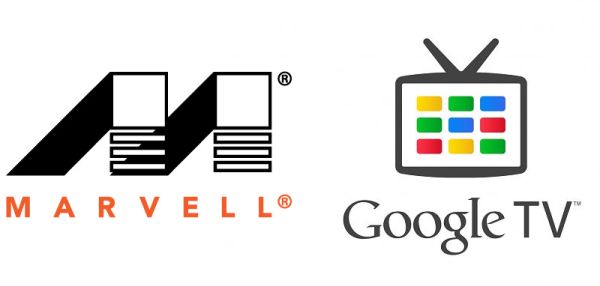 We covered Marvell's foray into the DMA (Digital Media Adapter) market with their ARMADA 1000 platform. Today, Marvell is officially launching the next generation ARMADA 1500 (88DE3010) SoC. They also announced their team up with Google and indicated that all the Google TV boxes at the 2012 CES would be powered by Marvell silicon.

The ARMADA 1500 (88DE3100) is the follow up to the ARMADA 1000 (88DE3010) introduced a couple of years back. The 88DE3010 is the same chip which is being used in the Nixeus Fusion XS which started shipping recently. It is also the chip used in some high end (in terms of cost) 3D Blu-ray players like the Kaiboer K860i and the Asus O!Play BD players (BDS-500 and BDS-700).