Introduction
Prior to the rapid rise in popularity of Network Attached Storage (NAS) devices, consumers used to store large amounts of data on Direct Attached Storage (DAS) units. While USB 2.0 and Firewire used to be the interface of choice earlier, neither of them could maximize the bandwidth capabilities of the storage units (HDDs). USB 3.0 and eSATA serve the current day consumers in a more efficient way. We believe that the adoption of Thunderbolt in computing systems will make DAS units more relevant as the days go by. Today, we will take a look at the Mediasonic H82-SU3S2 3.5" USB 3.0 / eSATA Probox 8-bay external hard drive enclosure.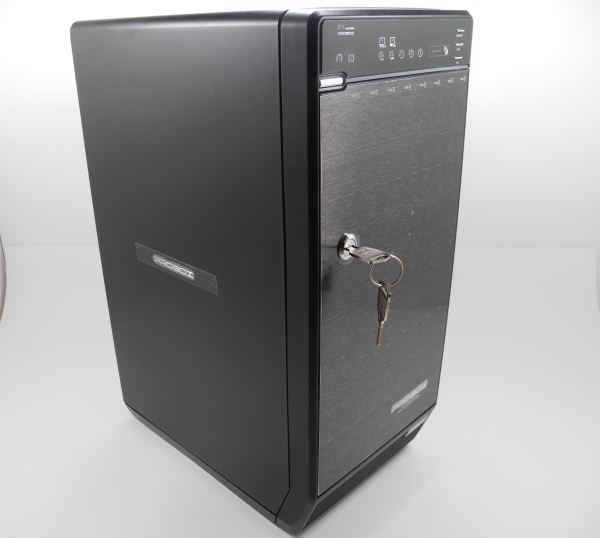 Mediasonic's H82-SU3S2 is a branded version of ODM manufacturer Hotway's H82-SU3S2, and utilizes a bunch of JMicron bridge chips. The unit is capable of being connected to the PC through either USB 3.0 or eSATA. The latter case needs a port multiplier aware SATA host controller on the PC side if more than one drive bay is being used. The operation is in single mode (JBOD) only, making the unit quite straightforward to use for the consumer.
Testbed Setup
Despite having a variety of systems with eSATA ports at my disposal, I was unpleasantly surprised to discovered that almost none of them had port multiplier capability inbuilt. These included boards based on the H55 and H65-M Intel chipsets as well as the AMD A50-M Hudson-M1. The A75 chipset in the ASRock A75 Pro4 supposedly has port multiplier capability. Unfortunately, ASRock confirmed that the current BIOS for that motherboard was not capable of supporting port multiplication.
In the process of sifting through the rest of the systems at my disposal, I found that the eSATA port on the Asus P8H77-M Pro that I had used for testing the HTPC credentials of Ivy Bridge was not from the H77 chipset, but, from a Marvell 88SE9172 SATA host controller. Though Asus doesn't specifically claim port multiplier support in the board, the data sheet for the Marvell controller indicated that it was compliant. In my initial testing, the port multiplier feature didn't work, but reinstalling the Marvell Magni driver after setting the eSATA port to be in AHCI mode resolved that issue (to some extent). There were no such issues with USB 3.0
Mediasonic Probox 8-bay eSATA / USB 3.0 DAS Testbed Setup
Processor
Intel Core i7-3770K - 3.50 GHz (Turbo to 3.9 GHz)
Intel HD Graphics 4000 - 650 MHz (Max. Dynamic Frequency of 1150 MHz)
Motherboard
Asus P8H77-M Pro uATX
OS Drive
Seagate Barracuda XT 2 TB
Secondary Drives
Kingston SSDNow V+ 128 GB SATA II SSD SNV325-S2/128GB
Corsair Performance 3 Series SATA III SSD CSSD-P3128GB2
Memory
G.SKILL ECO Series 4GB (2 x 2GB) SDRAM DDR3 1333 (PC3 10666) F3-10666CL7D-4GBECO CAS 9-9-9-24
Case
Antec VERIS Fusion Remote Max
Power Supply
Antec TruePower New TP-550 550W
Operating System
Windows 7 Ultimate x64 SP1
Display
Acer H243H
.
From the perspective of the Probox enclosure, two sets of SATA drives were used. OCZ provided us with some Vertex 4 64GB units for our NAS testbed (about which I will be writing soon), and I took the opportunity to sneak in eight of them for evaluating the Probox before embarking on that build.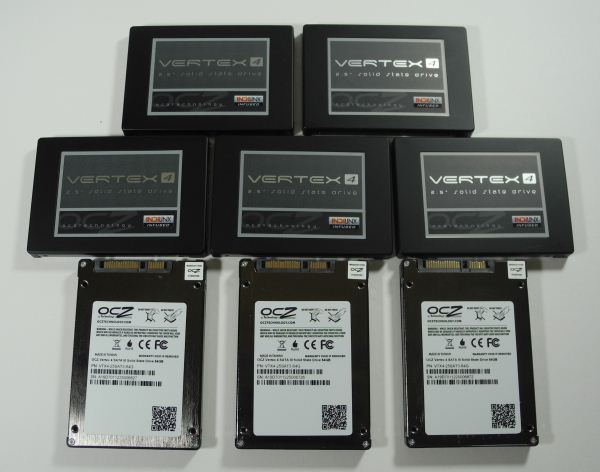 For meansurement of power consumption and performance under normal usage scenarios, a few mix-and-matched 7200rpm 1 TB hard drives (from Samsung and Seagate) were used.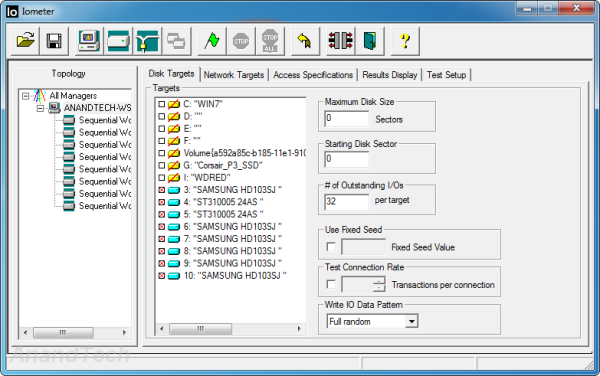 In the next section, we will briefly go over the internals of the Probox and the build quality.