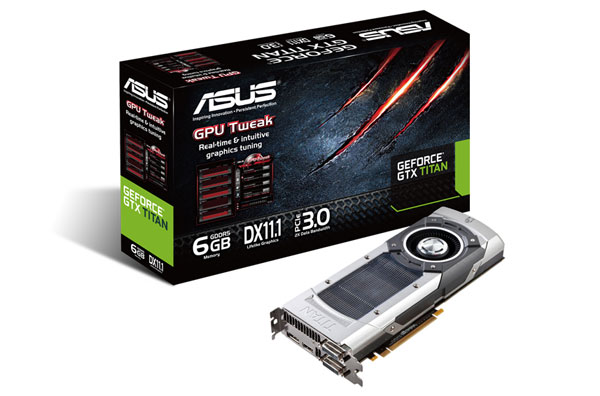 This week saw the launch of NVIDIA's latest and greatest single GPU consumer graphics card, the GeForce Titan. Priced at a cool grand ($1000), the Titan isn't the sort of video card that every hobbyist and gamer can buy on a whim. Instead, NVIDIA is positioning it as an entry-level compute card (e.g. it's about one third the price of a Tesla K20), or an ultra-high-end gaming card for those who simply must have the best. We expect to see quite a few boutiques selling systems equipped with Titan, and indeed we've seen press releases from all the usual suspects.
This is as good a place as any to list those, so here's a short list, with estimated pricing based on a custom configured PC at each vendor. (I'm sure there are other vendors selling Titan as well; this is by no means intended to be a comprehensive list.)
Obviously that's a higher cost per GPU at every one of the above vendors, and if you've already got a fast system you probably aren't looking to upgrade to a completely new PC. For those looking to buy a Titan GPU on it's own, Newegg is now listing a pre-order of the ASUS Titan at the $999 MSRP. The current release date is listed as February 28, so next Thursday. We expect EVGA and some other GPU vendors to also show up some time in the next week, and we'll update this list as appropriate.