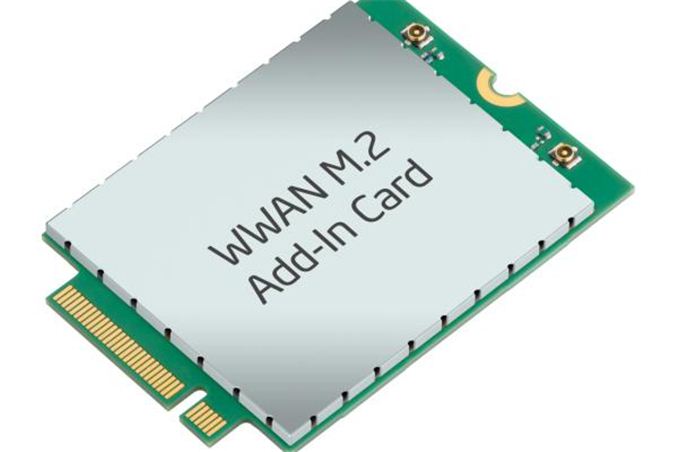 Intel has been ramping up how much it's talking about its first available multimode LTE solution, XMM7160, which we've seen public disclosure of and talked about before. For those not familiar, Intel's XMM7160 is an LTE category 3 multimode (GSM, EDGE, DC-HSPA+) solution capable of covering 15 LTE bands.
Today, Intel noted that its XMM7160 solution in a multimode configuration is shipping in a commercial product, namely the Samsung Galaxy Tab 3 (10.1) in Europe and Asia. Getting a tier-1 socket win is a big deal for Intel, which had a lot of success with its 3G WCDMA parts (XMM6160 and XMM6260 were relatively ubiquitous) but only recently introduced a multimode LTE solution with XMM7160.
The other part of the news is the announcement of new PCI Express modules in the M.2 (previously NGFF) form factor for connecting tablets, 2 in 1 devices, and other mobile devices. I believe this is the card we got the chance to take a sneak peak of back during IDF 2013 alongside a comparable Qualcomm module with MDM9615. The M.2 form factor WWAN cards with XMM7160 also include Intel's CG1960 GNSS solution, which I believe was part of the ST-Ericsson portfolio of GNSS products that went to Intel with its acquisition earlier this year.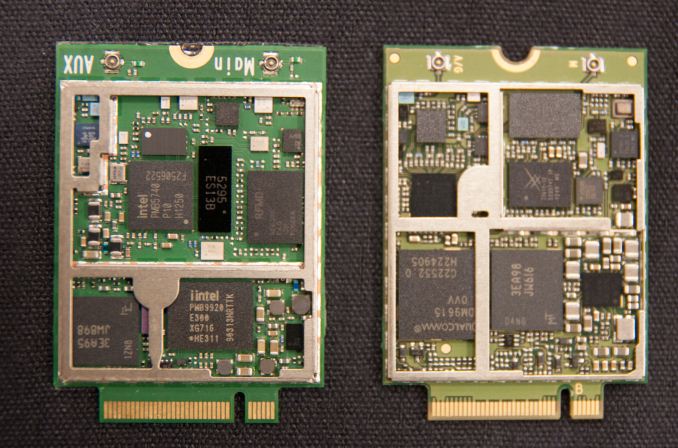 Alongside that announcement is a differently packaged transceiver, dubbed SMARTi m4G. This is a Murata packaged LTCC (low temperature co-fired ceramic) containing Intel's SMARTi 4G transceiver we've written about before and additional front end components. The ceramic package includes filters, duplexers, switches and matching, power amplifiers are still external however. Intel says this package reduces component count drastically and reduces implementation area by 100 square millimeters, or over 20 percent.
Finally Intel notes that its multimode XMM7260 LTE-Advanced, category 6 modem with carrier aggregation and both TDD-LTE and TD-SCDMA support will be coming sometime in 2014.