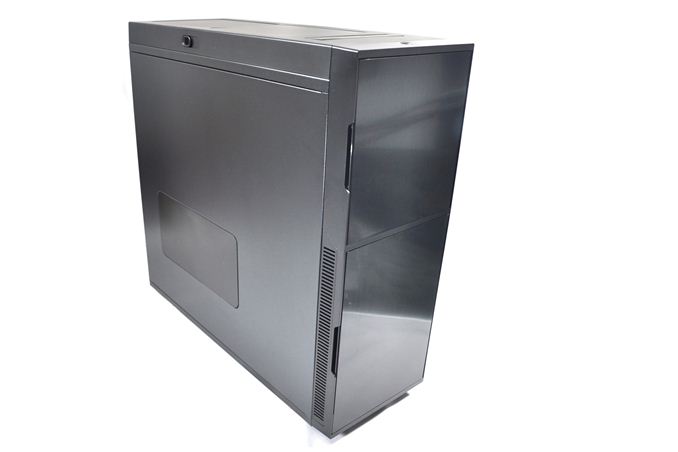 Nanoxia is a German manufacturer of high performance PC cases, and they're already well known amongst enthusiasts despite the fact that the company isn't even two years old. Since our review of their first product a year ago, the Deep Silence 1, the company has come a long way. They've released six cases and are slowly taking steps towards diversifying into other market segments. Nanoxia has also released multiple case accessories and four different cooling fans series. Unfortunately, the availability of their products in the US market remains sketchy at best, but that will hopefully be changing as we reported at CES -- and it can hardly be any worse than last year where the only option as to import their products.
Today we are looking at their latest and grandest creation, the Deep Silence 6. As the name implies, this is the sixth case that Nanoxia has designed and it's targeted towards a very specific segment of the market, namely hardcore enthusiasts and advanced users that want a very large case. The specifications of the case can be seen in the following table and certainly are impressive, particularly the dimensions and weight of the case. If you're like me and may be a bit lacking in upper body strength, you might need a friend or two to cope with moving the DS6.
Nanoxia Deep Silence 6 Specifications
Motherboard Form Factor
HPTX, E-ATX, XL-ATX, ATX, Micro-ATX, Mini-ITX
Drive Bays
External
4 x 5.25"
Internal
13 x 2.5"/3.5"
Cooling
Front
2 x 140mm (1,100 rpm)
Rear
1 x 140mm (1,100 rpm)
Top
Max. 3 x 120/140mm, 2 x 140mm included (1,400 rpm)
Left Side
optional 2 x 120 / 140mm
Bottom
optional 2 x 120 / 1 x 140mm
I/O Port
2x USB 3.0, 2x USB 2.0, 1x Headphone, 1x Mic
Power Supply Size
ATX
Clearances
HSF
200mm
PSU
-
GPU
370mm
Dimensions
644mm ×250mm ×655mm(H×W×D)
Weight
20.8 kg
Prominent Features
Support for multiple liquid cooling radiators
Removable fan filters
Analog dual-channel fan controller (three fans per channel)
Toggle-able, active "chimney"
Removable drive cage
Acoustic padding on the doors and side panels
Price
199 EUR / ~ 269 USD (Online: $230 USD)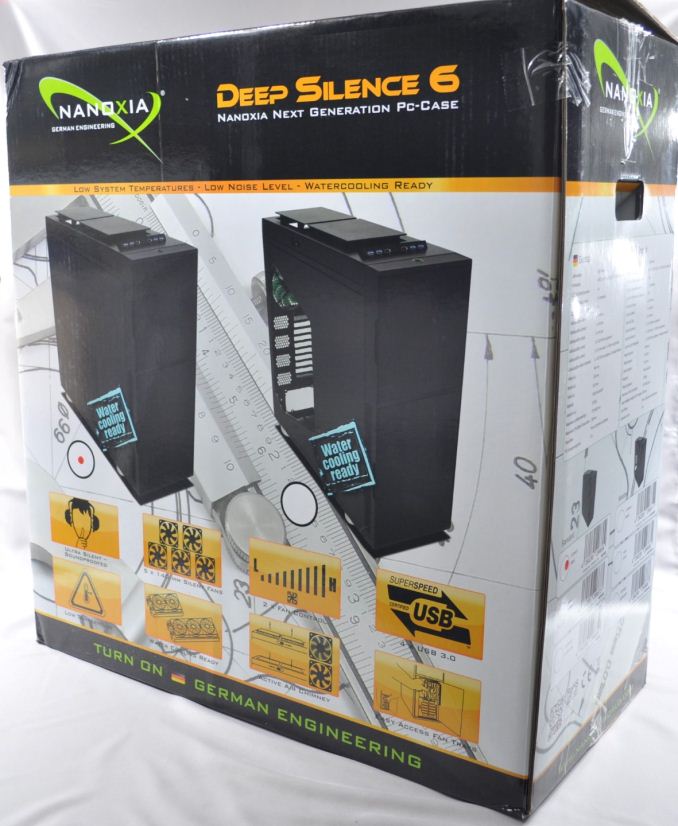 We received the case supplied inside a well-designed, colorful cardboard box of massive proportions. Inside the box, the case is sandwiched between thick styrofoam slabs and wrapped in a nylon bag. This configuration usually offers enough protection during shipping and, despite the massive weight of the Deep Silence 6, we received the case unscathed from the other side of the planet, so no complains here.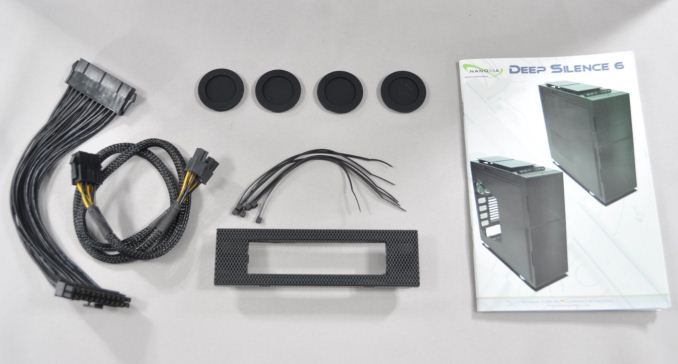 Alongside the Deep Silence 6, Nanoxia also bundles a few other interesting items into the package. There's a well-written colored manual, four plugs for the liquid cooling hose holes, an adapter to convert an external 5.25" bay into a 3.5" bay, and a few cable ties and extensions for the ATX/CPU power cables. These last can prove useful when trying to get power cords to reach the appropriate motherboard connectors in such a spacious chassis.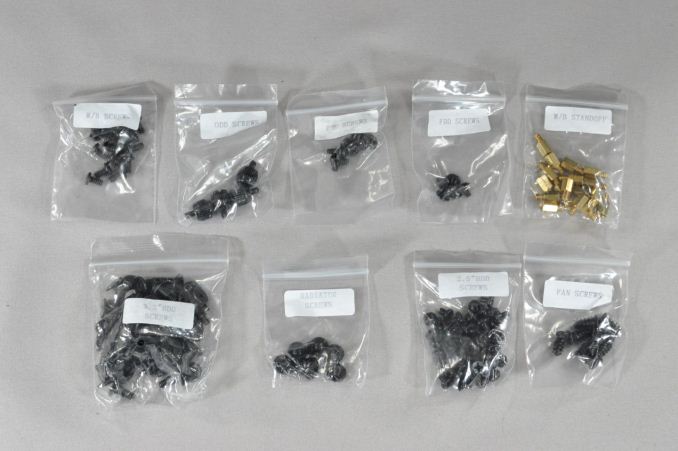 Of course Nanoxia also includes the necessary hardware and screws required for the assembly of a system. Instead of a single nylon bag with everything simply thrown inside it, the company supplies each type of screw inside its own labelled nylon bag. It's a nice touch though perhaps not entirely necessary.