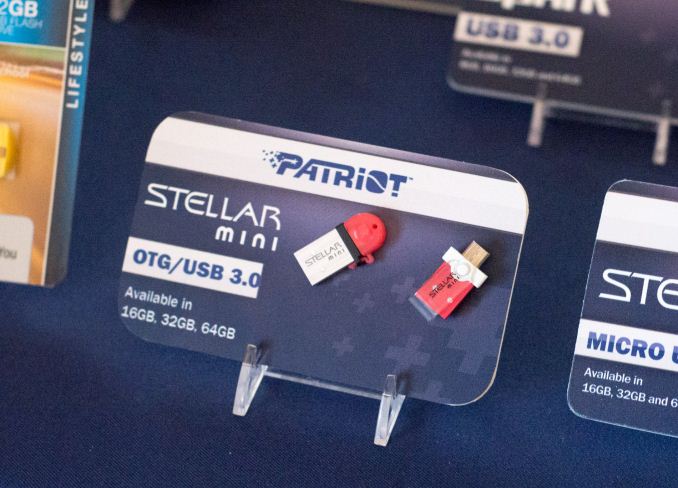 I spent some time catching up with Patriot at CES. Over the past year Patriot has moved more aggressively into mobile, something we've seen many PC memory manufacturers do in order to grow their business in light of a shrinking PC market.
Pictured above is Patriot's Stellar mini USB OTG drive (also available in a larger version). The design is pretty simple: you're looking at a small USB stick with a micro USB connector. The intended use case is for Android devices that don't have a microSD card slot, allowing for expansion using the micro USB connector. Your device needs to support USB OTG obviously, but it's a unique solution for those users who want external storage expansion but prefer the form factor/battery capacity/etc of a fully sealed device with no microSD slot.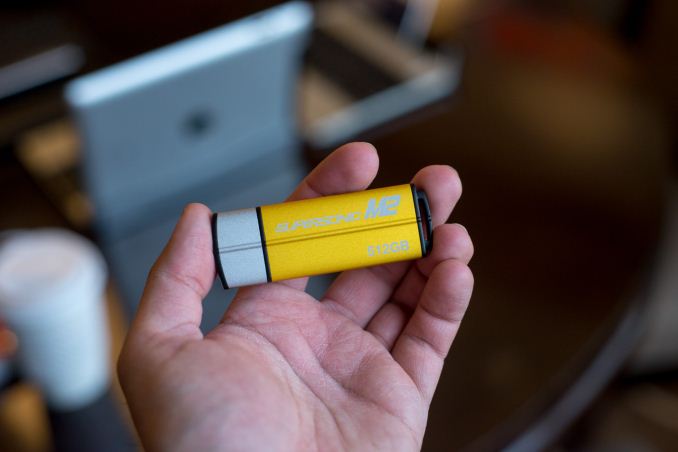 The Patriot Magnum USB 3.0 SSD gets a capacity update this year. The new M2 USB 3.0 drive will be available in 512GB and 1TB capacities. I believe there's a Phison controller inside.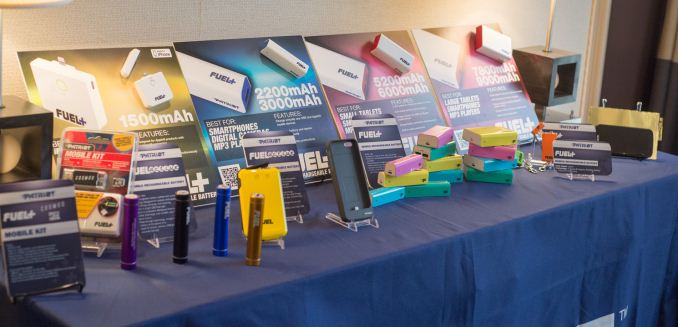 Patriot also had its entire lineup of FUEL+ external batteries on display. First up are the new FUEL active products. Patriot is offering two options (2000mA and 6000mA), both with integrated LED flashlights and styled for users with a more active lifestyle. The 6000mA model features both 1A and 2.5A USB outputs, although I don't know what charging specs are supported (I'm assuming USB BC 1.2, not sure about proprietary ones though).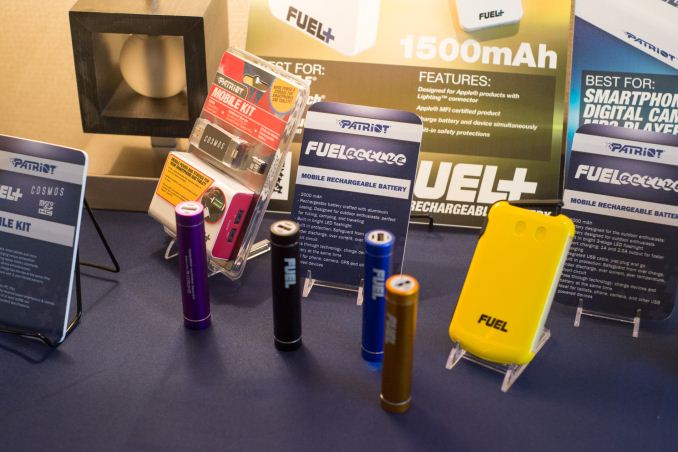 The standard FUEL+ offerings are now available in a variety of colors in an attempt to make them a little more consumer friendly: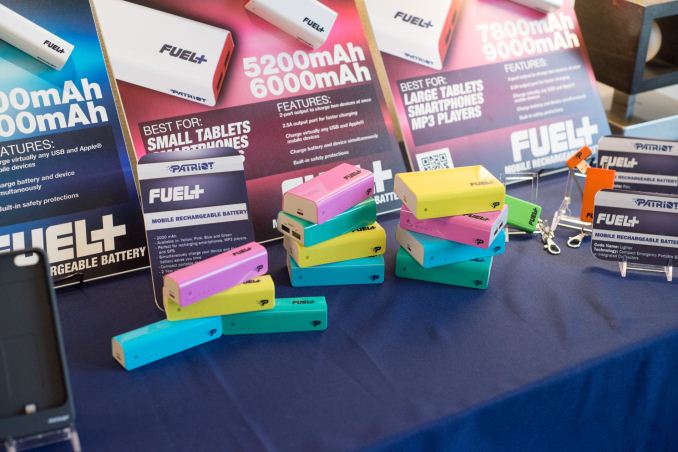 Patriot is also introducing two iPhone 5/5s accessories. A FUEL+ case: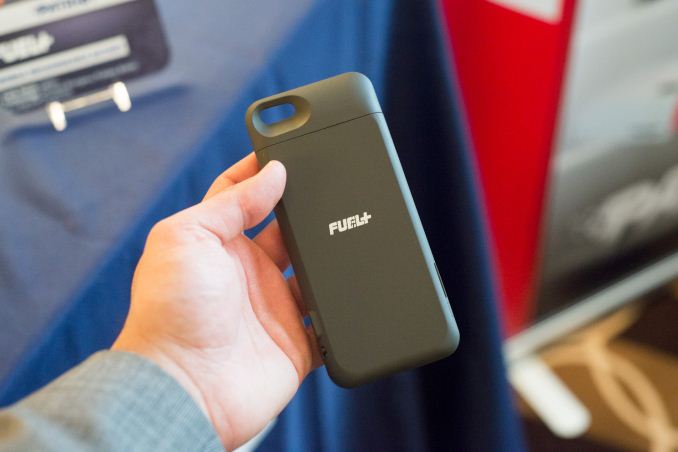 As well as a new "lighter" form factor: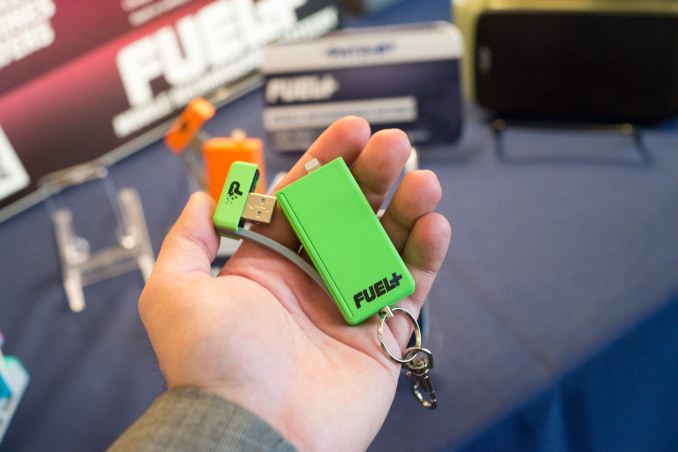 This one is designed to go on your keychain and kept around in the event of an emergency.
Last, but not least, Patriot reminded us that it is working with its suppliers on devices that use flexible batteries: