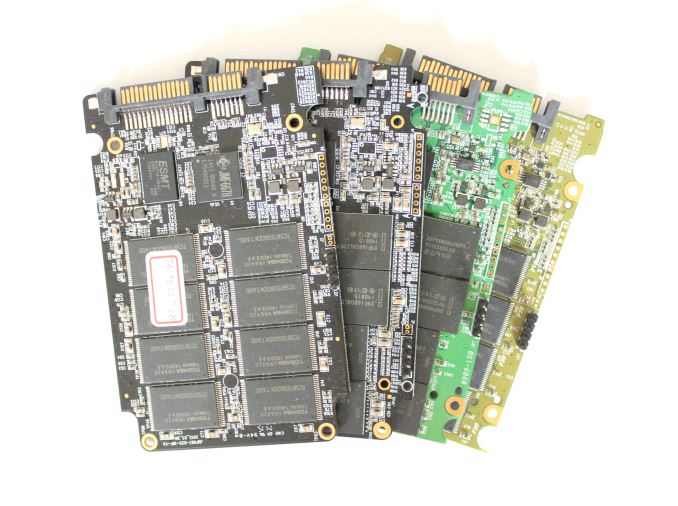 Back in 2008 and 2009, JMicron was a relatively big name in the SSD industry. The industry as a whole was a small niche compared to what it is today and you could nearly count the players with the fingers on one hand. Neither SandForce nor Marvell were in the game yet, so SSD OEMs like OCZ and Patriot who didn't have their own controller technology mainly relied on JMicron for controllers. There were a couple of other options as well, such as Indilinx and Samsung, but the reason many OEMs found JMicron so alluring was the competitive pricing it offered. Since SSDs were very expensive in general, having a cheaper product than your competition meant a lot. For example, a 64GB JMicron-based OCZ Core was around $240 while Intel asked $390 for their 80GB X25-M, so the advantage JMicron provided was much more than just a few bucks.
But the pricing had its dark side: to put it bluntly, the performance was awful. The JMF602 was so bad that the drives would pause for several seconds before becoming responsive again under normal desktop use, which was completely unacceptable given that users were paying several dollars per gigabyte. Obviously, that left a bad taste of JMicron to everyone's mouth. The OEMs were not happy because reviewers were giving them a hard time. and the buyers were not exactly satisfied either. During the worst times we had major difficulties getting any JMicron based SSDs for review because Anand had been frank and said that the drives should never have hit the retail in the first place. It was hard for the OEMs to blame JMicron because ultimately it was their decision to utilize JMicron's controllers. They had validated the drives and found them good enough for retail.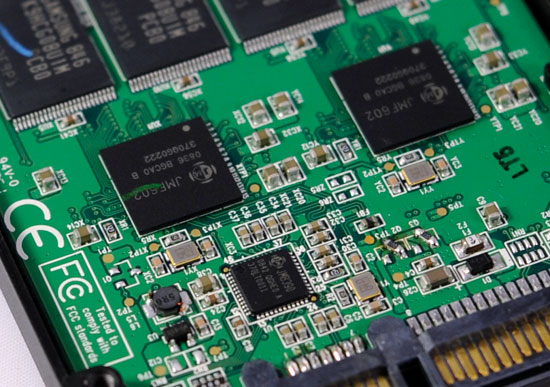 Two JMF602B controllers in RAID 0 -- the effort to make it slightly less bad
When SandForce introduced its first generation controllers in late 2009, the game totally changed. Similar to JMicron, SandForce did not sell any SSDs. Sandforce sold the controller, firmware and software as a single stack to the SSD manufacturers who would then do the assembly. The difference was that SandForce's controller could challenge Intel and provide a user experience that was worth the money. Unsurprisingly many SSD OEMs decided to ditch JMicron and go with SandForce because SandForce simply had a better product. As a result, JMicron started to fade away from the market. Sure there were still OEMs that used their controllers in some of their products but the days of JMicron being the go-to company for controllers were over.
JMicron tried to get back into the game, and it did release new and better SATA 3Gbps controllers (such as the JMF618 found in some Kingston and Toshiba SSDs) but SandForce had quickly taken a lion share of the market and the industry as a whole was already preparing for SATA 6Gbps. JMicron's roadmaps showed that a SATA 6Gbps JMF66x series was planned for the second half of 2010, which made sense given that Intel was integrating SATA 6Gbps to their 6-series chipsets in early 2011. But for some reason, the JMF66x never made it to the market on time.
Now, over three years later, JMicron is looking to make a comeback with its new flagship SATA 6Gbps controller, the JMF667H.