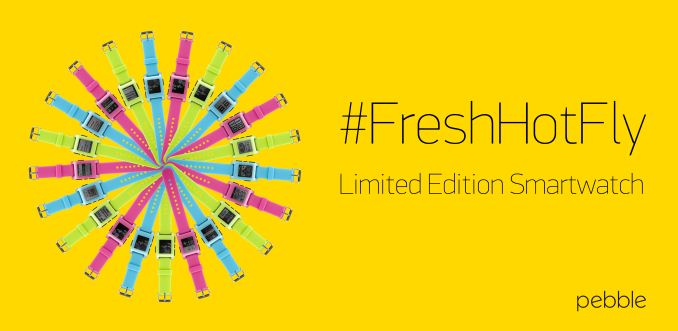 The Pebble smartwatch has been around for quite a long time compared to the wearables put forth by other manufacturers. It was one of the earliest devices in the smartwatch category. However, that isn't to say that the Pebble has remained the same since it first came out. The Pebble app store is now home to over 1000 applications, and the original design was improved with the Pebble Steel earlier this year at CES. The original Pebble watch is still available for purchase though, and today a new trio of limited edition Pebble watches in new colors are being put up for purchase on the Pebble website. Pebble is naming these new color schemes Fresh, Hot, and Fly for the green, pink, and blue options respectively.
In addition to the new color schemes, Pebble is shipping some new watchfaces to match each new watch. A new application from The Weather Channel is also being added to the Pebble app store. Both of these are available now to all Pebble users.
As stated above, this is a one-time production run of these limited edition colors for the Pebble smartwatch. All three new models are available now on the Pebble website for $150 while supplies last.
Source: Pebble Blog