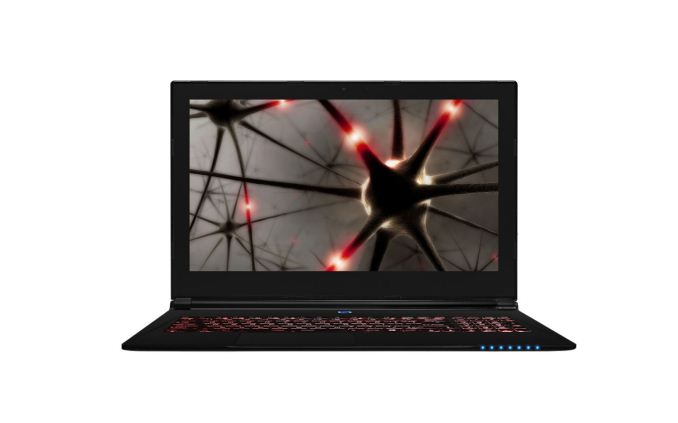 Continuing with our GTX 980M/GTX 970M coverage, I expect we'll see press releases and website updates from all of the major notebook vendors today or very soon, as all of them add the GeForce GTX 980M and 970M to their configurators. In order of when I received the news, here's a short list of vendors offering GTX 980M/970M notebooks.
Origin PC EON and EVO15-S
Origin tends to offer very high-end configurations with some customization options that you won't find at "lesser" vendors, though like most companies they don't actually manufacture the core chassis. Instead, they use "whitebooks" from ODMs like Clevo and MSI and then custom configure the components. For today's launch, Origin is updating their EON line and EVO15-S laptops; they're also looking to add a 4K display option on the EVO15-S. I'd love to see them offer a HighDPI panel on the larger EONs, as the EVO15-S tops out at the GTX 970M and if you're trying to push 4K resolutions on a notebook you'll want every ounce of performance you can find. Anyway, there's not a whole lot to say about their updated offerings, other than you can head over to their GeForce 900M page to configure your notebook.
Maingear Nomad and Pulse
Maingear is also updating their notebook offerings, which are based on MSI designs. As such, you can expect to see the same selection of notebooks that we covered in our MSI GTX 900M post. The Nomad 17 is the same core chassis as the MSI GT72, and it will be available with either the GTX 980M or 970M. The Nomad 15 matches up with the GT60 while the Pulse 15 and 17 equate with the GS60/GS70. For now Maingear appears to be focusing on the Nomad 17, which starts at $2100.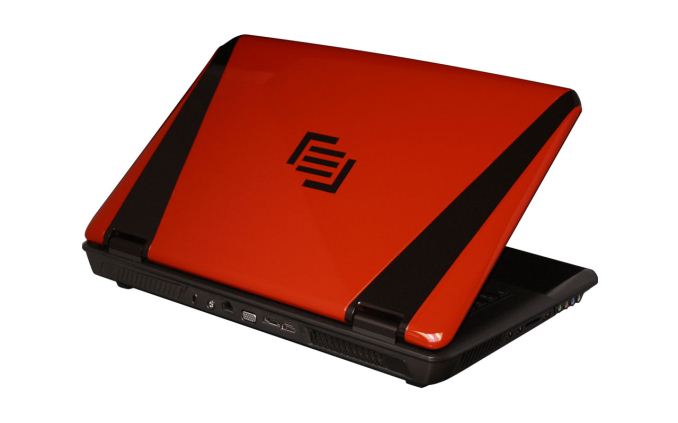 Eurocom
Eurocom is the first to send us a complete list of Clevo-based designs with GTX 980M/970M support. Their X3, X5, X7, and X8 will all support the new GPUs, and yes, that means you can order a GTX 980M SLI configuration if you really need every ounce of performance you can squeeze out of a desktop replacement. Eurocom also supports upgrading existing notebooks with the new GPUs, though the cost is often so high that you'd be better off selling your current system and simply buy a brand new notebook instead.
CyberPowerPC
CyberPowerPC is also offering customized builds based on the MSI GS60. The new Fangbook Edge is available in two configurations, a base model with a 1080p display, i7-4870HQ CPU, GTX 970M, 1x8GB RAM, and a 1TB HDD starts at $1689. The second option is a 4K Fangbook Edge with the same specs but with a 3840x2160 display starts at $1799. I'm actually quite happy that the age of quality notebook displays is finally upon us; $120 extra to go from 1080p to 4K isn't all that bad, as I remember several years back when upgrading from a garbage 1366x768 panel to 1080p could cost more than that. As for storage, CyberPowerPC offers a 240GB M.2 Kingston drive for $131, or you can get up to a 1TB 2.5" Samsung SSD if you're willing to pay for it; the $254 500GB Samsung 840 EVO is still the one to beat, and with the fixed firmware coming out it's probably safe to go that route again.
AVADirect
AVADirect is also selling a full line of Clevo notebooks with either GTX 980M or GTX 970M. The current list consists of the Clevo P150SM-A, P157SM-A, P170SM-A, P177SM-A, and P377SM-A. That last one is an SLI configuration, though that seems more than a bit overkill without a 3K or 4K panel to go with it. The base price for the Clevo P377SM-A with a single GTX 980M is $2212 (with only a hard drive for storage), and adding a second GTX 980M increases the price by $638. If that's the standard price for a GTX 980M, it's actually not too bad; now all we need is the ability to buy one and upgrade existing notebooks, which is easier said than done.
Source: Various PR