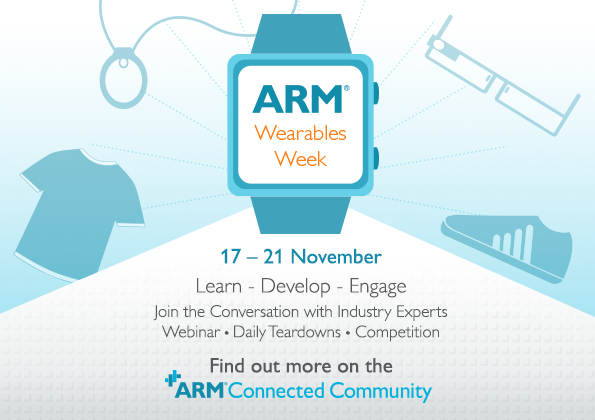 The incredible rise of the smartphone market was a phenomena that caught virtually everyone off-guard. Though cellular phones had been ramping up in complexity for nearly 20 years, the sudden jump in consumer demand from "dumb" to "smart" is virtually unprecedented; very few technologies have been so thoroughly adopted in such a short period of time. At the center of all of this was ARM, whose processors and architecture powered nearly every single phone at the heart of the smartphone revolution.
Now with mobile device sales stabilizing and devices approaching "good enough" status, the consumer electronics industry finds itself looking at the future and what comes next. Looking to repeat the smartphone revolution, all eyes are on wearable computing, which is looking to build off of the technologies and lessons of smartphones to start bringing some of that processing power and functionality into some of the smallest and most personal devices yet.
As part of the broader conversation and development of wearables, next week ARM will be holding their ARM Wearables Week event. For this event ARM will be focusing on the technical issues facing wearables and how they can solve them – processing power, battery life, and meeting those aforementioned needs while fitting the entire package in an acceptable form factor. With Cortex-M and mbed among the many tools in their portfolio, ARM believes that the technology is right and the time is right for wearables to take off.
Highlights of the week will include interviews with industry experts and the Wearables Week Webinar with Omate, which will be providing a case study for wearables by looking at the development of Omate's products. ARM will also be doing teardowns of various wearable devices such as the Samsung Galaxy Gear 2 Neo and LG G, to show how these devices are put together.
So be sure to check out the ARM Wearables Week website for the above and more as ARM continues to roll out new content throughout the week.