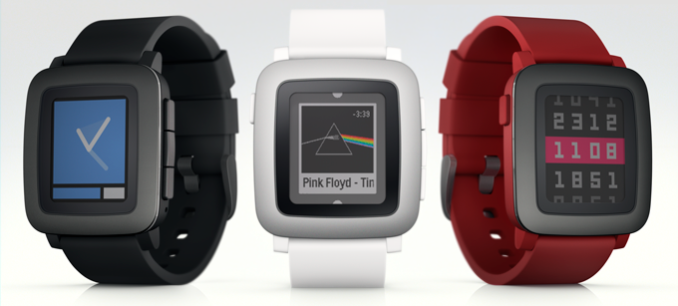 The original Pebble watch was arguably the first device in what is now a rapidly growing smartwatch segment of the wearables market. Since its release, the software of the Pebble has steadily improved, and Pebble has introduced various new color options as well as more premium version of the Pebble called the Pebble Steel. But even with all those changes, the fundemental hardware of the Pebble remained the same. Today Pebble has announced a brand new smartwatch called the Pebble Time, and it is what one could call a true successor to the original Pebble.
The Pebble Time retains many of the software features that users enjoy from the original Pebble. It's compatible with every existing Pebble application and watchface, and it has the same battery life of up to seven days. But the hardware of the Pebble Time is significantly improved from the original Pebble. The area that most users will notice first is the new display. While the original Pebble used a black and white memory LCD, the Pebble Time uses a color e-paper display. The design and size of the watch is also improved, with the thickness of the case having been reduced to 9.5mm, which is 20% thinner than the original Pebble. The bottom of the case is also curved to fit more comfortably on the user's wrist.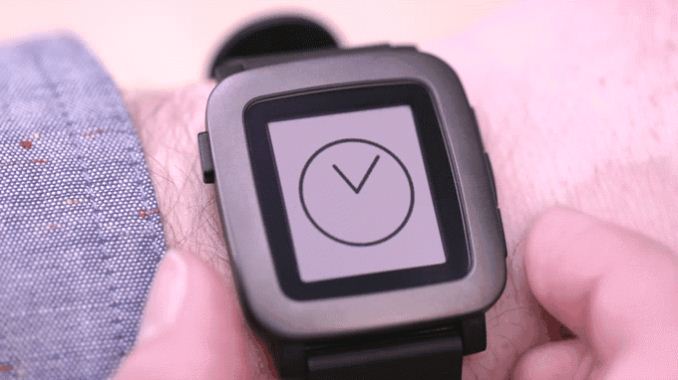 On the software side of things, the Pebble Time uses a new interface that Pebble are calling Timeline. Essentially, the interface is a sequential list of the events that you have planned throughout the day, and the three buttons on the right side of the watch allow you to move to the past, present, or future of your daily timeline. Like the original Pebble, the Pebble Time works with both Android and iOS devices, but features like sending voice replies to incoming notifications are more limited on iOS.
The Pebble Time will intiially come in black, white, and red. For their initial sales run Pebble has gone back to Kickstarter, the website where they originally began. The Pebble Time will retail for $199 when the Kickstarter campaign is over, but users who want to purchase one now can get it for $179 on Pebble's Kickstarter campaign below.
Source: Pebble Time Kickstarter