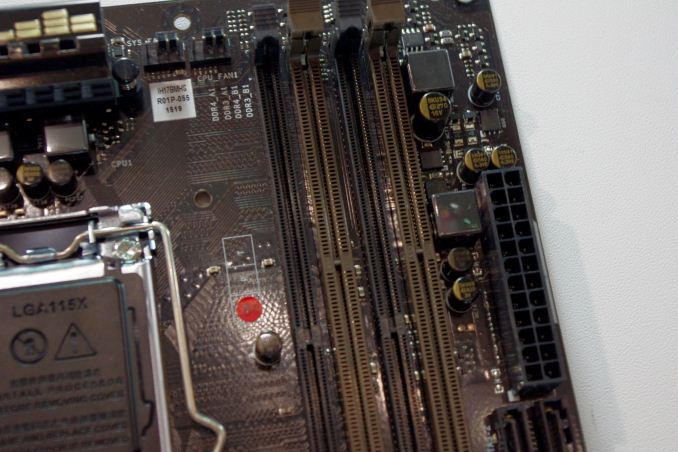 With Intel's latest extreme platform, Haswell-E and X99, supporting DDR4, all fingers have been pointing towards the state of DDR4 support for the 100-series motherboards and Intel's 6th generation of processors, Skylake. At Computex we saw a number of 100-series motherboards, although I want to point out a couple which showcase a little of the DRAM support we should expect.
At the Biostar booth there was a H170 motherboard and a B150 motherboard that had clearly defined DDR3 and DDR4 memory slots: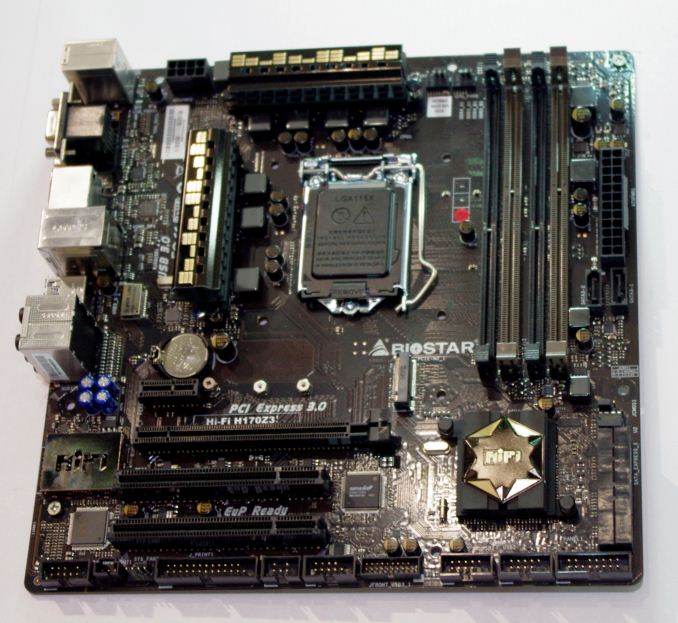 The H170Z3 in show looks similar to a standard mATX motherboard using a single PCIe 3.0 x16, a couple of PCI slots, support for USB 3.0, SATA Express and M.2. It's the DRAM slots with different spacing that act as the giveaway: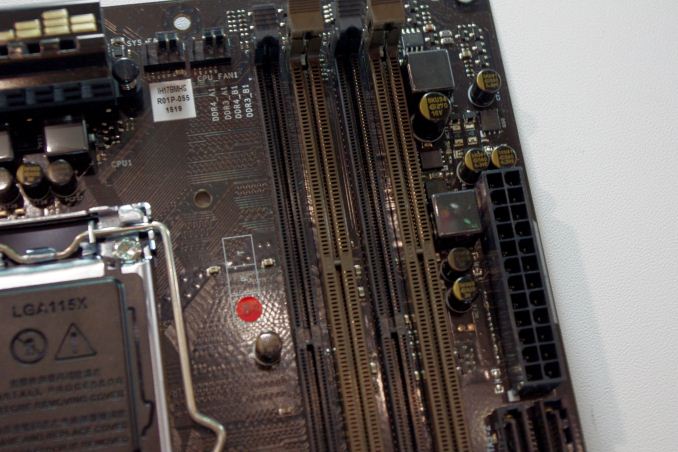 Note at the motherboard it states DDR3_A1 and DDR4_A1. Further questioning at the booth gave us two tidbits of information. Firstly, DDR3 is technically DDR3L, because the 1.35V requirement of DDR3L aligns better with the 1.2V (or 1.35V of high speed) DDR4 requirement. Regular DDR3 may work, though chances are it will not be tested. The other point of information was to be expected, because it mirrors that of the previous changeover – DDR3 and DDR4 cannot be used at the same time. As a result, this motherboard is essentially a one DIMM per channel design, but allows users an upgrade path if they already own DDR3L.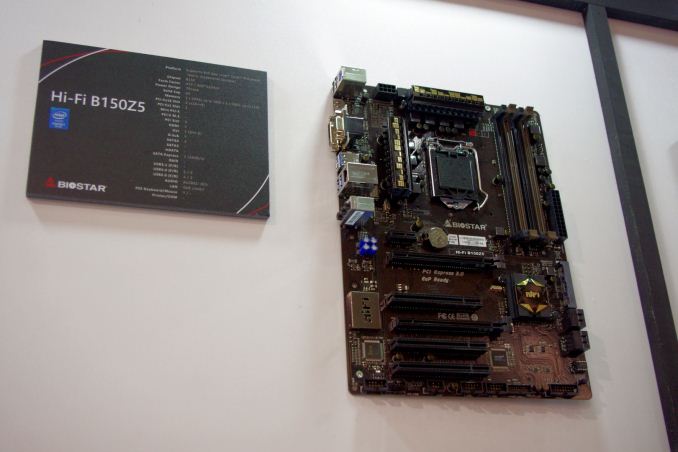 A full sized ATX-based B150Z5 with both DDR3 and DDR4 slots was also on show. It would seem (looking at the other motherboard manufacturers as well) that this type of hybrid design will not be on the Z170 series of motherboards, and is more resigned to the sub-$120 market. We would expect other manufacturers to come out with similar products as well.